Envision 2019: A CONSCIOUS CELEBRATION!!!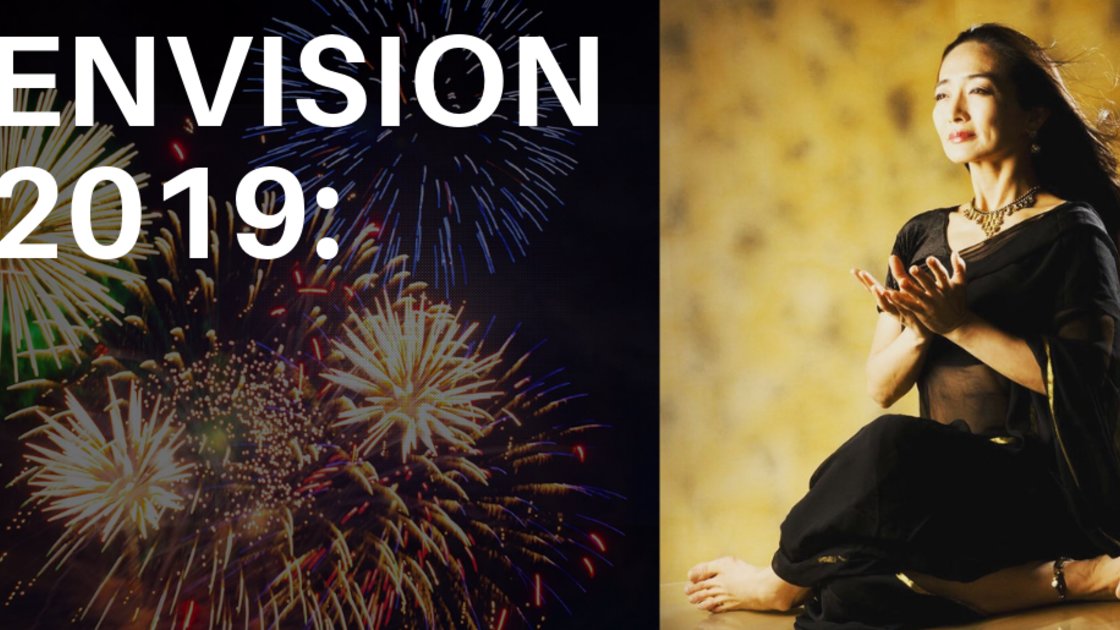 This is an in-person event 31 Dec, 2018, 7:00PM to
01 Jan, 2019, 1:00AM (EST) Event past Collaborator Mariko Hirakawa Tired of the loud, exorbitant celebrations that leave you with a hangover on New Year's Day? Here is an alternative AWESOME way to ring in the New Year! Why not put yourself in your most Resourceful State with an OPEN, ENERGIZED BODY, and connect deeply with the VISION of what you intend to create in 2019? Because 2019 is going to be a GAME-CHANGING year, with a level of "clean-slatedness" that is truly rare. We, as a collective, are on the trajectory to 2020, when the collective shift into the New Paradigm will become crystal clear. But on an individual level, it is in 2019 that we will be asked to step up to become the Best New Version of ourselves we can be. So it truly behooves us to cross over the year in the highest, most inspired state we can put ourselves in. I've designed the evening so we have the perfect mix of doing the things that make us feel great in our body, mind & soul, engaging in the Envisioning and thought processes that will create breakthroughs and ahas...AND CELEBRATING, amping up our vibes as we cross the threshold into the New Year with great company, So what do you say? Let's welcome the New Year the Visionary Yoga way! Click the button below to register. Space is EXTREMELY LIMITED, so secure your spot now! Here's the run-down of the evening's program: 7 pm Fluid Visionary Yoga & New Year's Meditation 9 pm Healthy Gourmet Dinner, Drinks & Socializing 10 pm Visionary Mastermind 11 pm: Dance, Music & Celebrations! Remember, you have two options to participate: OPTION ONE (recommended): Join us for the WHOLE EXPERIENCE, with Yoga, Meditation, Dinner & Drinks, Mastermind, and Celebrations. OPTION TWO: You can come just for the Dinner & Drinks, Mastermind & Celebrations. Can't wait to ring in the New Year with you!