Full Moon Releasing Ritual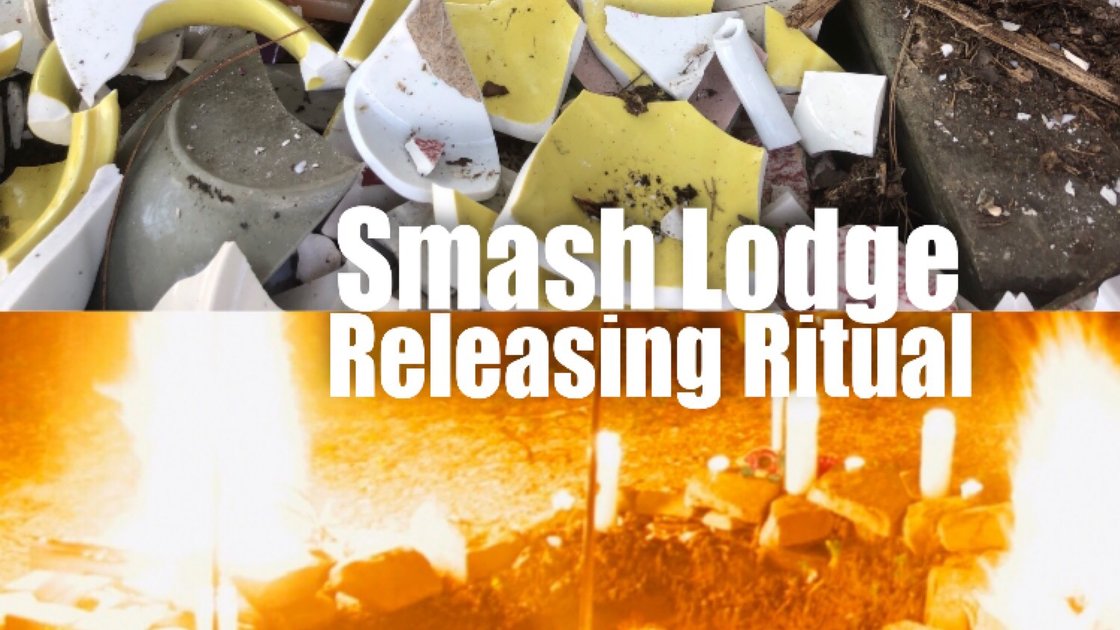 This is an in-person event
20 Sep, 2021, 12:00PM to
21 Sep, 2021, 11:00AM (EDT)
Event past
Nemeton
Dayhollow Rd
Endicott, NY 13760
Open Map
Organizer
Nemeton
You are cordially invited Nemton's 1 day, 1 night Full Moon Releasing Ritual.
Monday Sept 20th is a Full Moon in Pisces. This is an opportunity to Ritually Release emotions, beliefs and non-toxic burnable items for those that feel The Call. (For it is difficult to move on or fill up with more when we are bogged down or filled up with things that no longer serve).
There will be an afternoon Smash Lodge. This is your opportunity to write down whats vexxing you, what feels challenging, what needs to "smashed" on pottery and then smash it to smithereens.
Click here for:
More info on Nemeton Smash Lodges.
A FireCircle will follow where we will burn our items and dance our emotional release.
Click here for:
More Info on The Mountain's Alchemical Fire Circle Process
Bring instruments, song names that you might like to hear, your sacred adornments, shoes to dance/move in and any altar bits you'd like to bring to clear energy from.
Exchange
: By Donation, Suggested donation $10
Where: At Nemeton (The Mountain) Endicott NY
When:
September 20 (Monday)
There is an Emergency Holistic Medicine Intensive that starts the following day at 12pm. If you are not registered for that event, please depart by 11am. (Click here if you are interested in learning more about the
EHM Intensive
)
Registration

To register email nemetonmwminterns@gmail.com stating your intention to attend, fill out the Nemeton Visitor Form (see below) and join our Discord (see below). You will be added to a private Channel where there will be a place for discussions and questions prior to arrival. Once you fill out the Nemeton Visitors Form you will be sent directions to get to The Mountain & instructions on How To Land.
Make your Exchange/donation here:
Discord link:
Mountain Amenities
Fresh well water in igloos
Electric to charge small items (Most cell phones seem to work here)
Wifi in certain parts of The Mountain.
Community kitchen, with small oven, stove top & electric for kettle for water.
Space in fridge for food items
Outhouse for #2 (pee in the woods)
Paths and private beautiful sacred spaces to decompress in.
Hammocks to rest in, in community and private spaces.
Items to consider bringing / Keeping track of while your here.
Tent / ground tarp, cot or bed roll, Blanket /sleeping bag, pillow
Warm clothes, rain gear, extra clothes in case you get wet! Cold night clothes.
A Towel!
Personal toiletry items and any medications / daily use things that you normally use.
Personal First Aid kit (with a mirror for tick checks)
Day bag or hip pouch / belt to carry personal items around. (like bug repellent, journal and pen, water bottle, a knife, flashlight, a warm layer, hankie, something to fiddle in your fingers, etc.
Water vessel AND a hot drinks vessel, bowl and utensils.
Snack and morning beverages that you need.