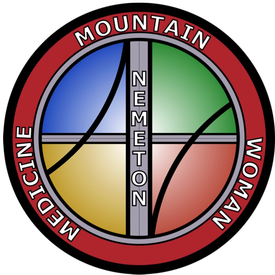 Nemeton
@nemeton
HumanEarth Sanctuary & Learning Community
Nemeton is an NYS nonprofit, HumanEarth Sanctuary and Learning Community, located in Endicott NY. There are four branches of Nemeton. Wellness collective, Garden collective, Sanctuary collective, and TribeArts collective.
Alchemy Of The Seasons is a 'round the seasons school in which Nemeton educates and serves the community. This is facilitated by Mountain Woman Medicine. There are online classes and on-Mnt Immersions & Intensives. At its core, Alchemy Of The Seasons is a Training school that has a multifaceted purpose.
To bring Medicines to The People
To bring Healers to their Medicine
To support integrity, wisdom, perseverance, and SelfCare through training for the leaders, teachers & healers of tomorrow.
The school has 2 branches, online & on-Mnt.
Online has many different kinds of classes that are offered on a rotating season basis.
We shift with the seasons, reason & rhyme, offering a weekly community gathering space, as well as education & experiences on a variety of topics that can all loosely be gathered under the umbrellas of: InnerCartography, Medicines, Ceremony & Pillars. There are four branches to Alchemy Of The Seasons School (AOTSS).
The First branch is associated with herbal medicine, holistic and sustainable living. Courses such as medicine making, emergency holistic medicine, plant identification, botany and constitutions, and plant and human energetics. Container gardening, vertical growing, Hugelkultur / Hill culture, water collection systems, composting, humanure, free energy collection, foraging, meditation, yoga, and more.
The Second branch is InnerCartography, which means inner mapping, for individuals and groups. This is the use of tools, techniques, and language to better serve ourselves and the community. Things such as language of compassion and relating, human design, Gene keys, astrology, and various self-care practices for individuals and communities.
The Third branch is ceremony, ritual and journey work, again on the individual and group level. Personal initiations, dance lodges, smash lodge, Willow room women's moon lodge. Transformational Immersions and more. Finding the sacred.
The fourth branch is Pillars. This is weaving together all of the previous branches, including other dynamics that help to increase the levels of awareness, integrity and accountability. Inspiring, training, and supporting, leaders of tomorrow. *This branch has prerequisites.
AOTSS is a branch of Nemeton's Wellness & Sanctuary Collective. MWM is it's Guidian.
Our collective Mission is to live by example in our walk & talk, a Huvinity powered Trajection of Expansion in a Sustainable and Integral Way ~MWM 🐾♥️🐾