IN CONVERSATION WITH LIQUID LIGHT LAB: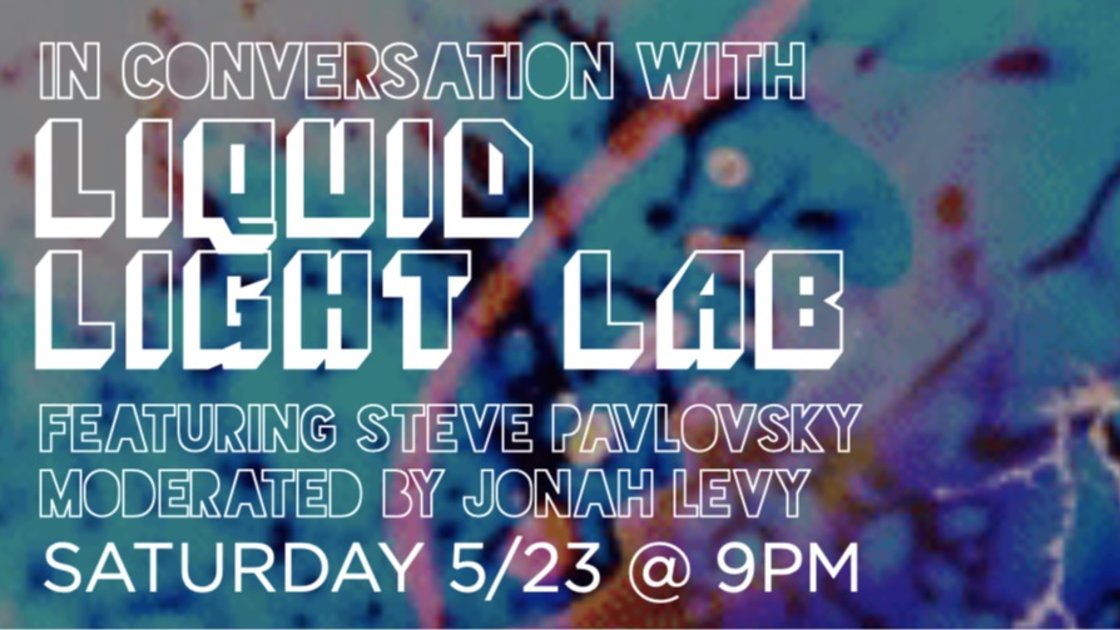 This is an in-person event

Sat, 23 May 2020

09:00PM - 10:00PM (EDT)

Event past Organizer the cell Featuring Liquid Light Lab's Steve Pavlovsky and Associate Producer of the cell Jonah Levy, this AMA session will explore Steve's process of incorporating liquid projection, experimental media, and the history of hand-made organic elements first seen in the Psychedelic Light Shows of the 1960s. Admission is free and open to the public. Donations are encouraged.