Nava Kalakar Series - Sumoulika Sarkar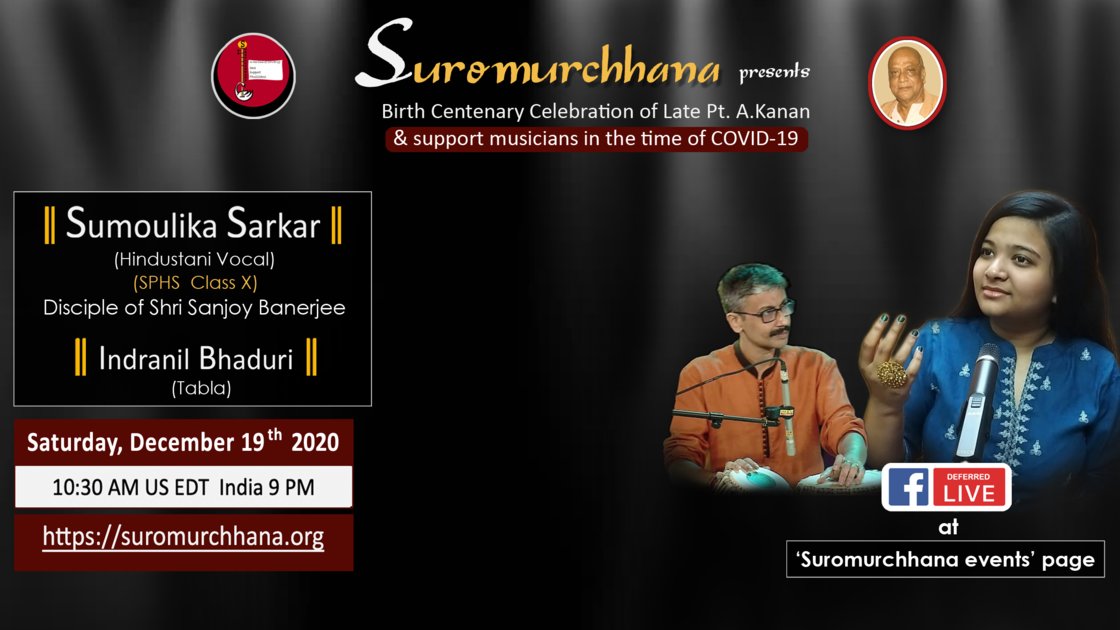 Sat, 19 Dec 2020 EST
10:30AM - 11:30AM (EST)
Event past
Organizer
Suromurchhana
Suromurchhana US has started a facebook live series "Nava Kalakar" giving online platform to its students. Suromurchhana has devoted itself in bringing up students of Hindustani classical music and training them to be performers of future.
Our next vocalist is Sumoulika Sarkar. She is a student of South Point High School and a recipient of prestigious CCRT scholarship, 2019 from Govt of India . As a vocalist she has already appreciation of her Hindustani Khayal singing from music connoisseurs wherever she performed at this very young age. We believe her to be one of the future performers of Indian music. She will be accompanied in tabla by Sri Indranil Bhaduri, one of the finest tabla accompanist of his generation.


Suromurchhana US will be honored to have your blessings love and best wishes for her musical journey ahead. Your blessings matters a lot.

visit Suromurchhana US and Suromurchhana Events on Facebook for the event.