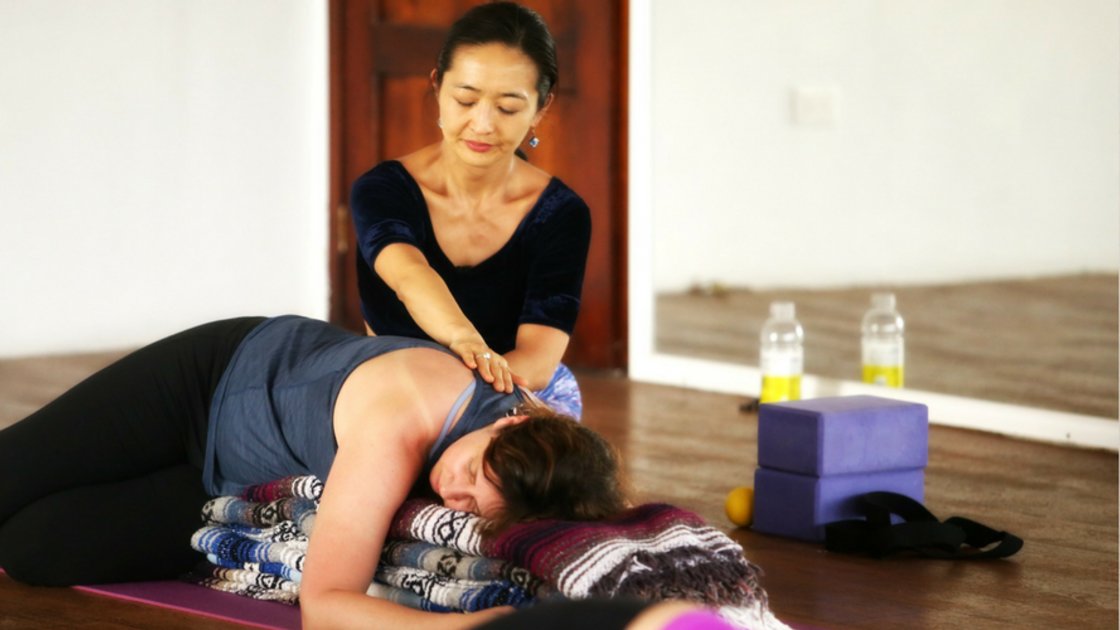 There is no schedule for this event.
Location
Sadhana NYC Center for Yoga, Ayurveda and Indian Music
315 West 76th Street, 5
New York, New York 10023
Open Map
Description
This is an offering of 5 or 10 Private Sessions Package, each lasting between 1 hour and 75 minutes. These private sessions are an oasis in your day that allows you to tap the depth dimension and bring healing and rejuvenation in a totally customized way. The many benefits of studying privately include: - Cultivate a personal practice designed for your specific needs. - Practice proper techniques and alignment. - Learn asanas and Yogic techniques at your own pace. - Master a challenging area in your practice. - Address specific training or injury recovery needs. - Receive guidance in meditation and breathing practices (Pranayama). Past clients have said: "Mariko is a yoga instructor's instructor. She's the best one I've had. She's passionate, precise, friendly, and very calming….In her class you feel energized and rejuvenated." ~ RateYourBurn.com Review You can choose to: - practice at my home studio in the Upper West Side, NYC - practice virtually online, which gives you a video you can practice with later on. - have me come to you! (only in Manhattan, NYC) Mariko brings her 23 years experience teaching, as well as drawing on Ayurveda and allied disciplines to help you refine your practice.
There is no schedule for this event.
Location
Sadhana NYC Center for Yoga, Ayurveda and Indian Music
315 West 76th Street, 5
New York, New York 10023
Open Map
Collaborators