Sounding Summer/Solstice Raga Gathering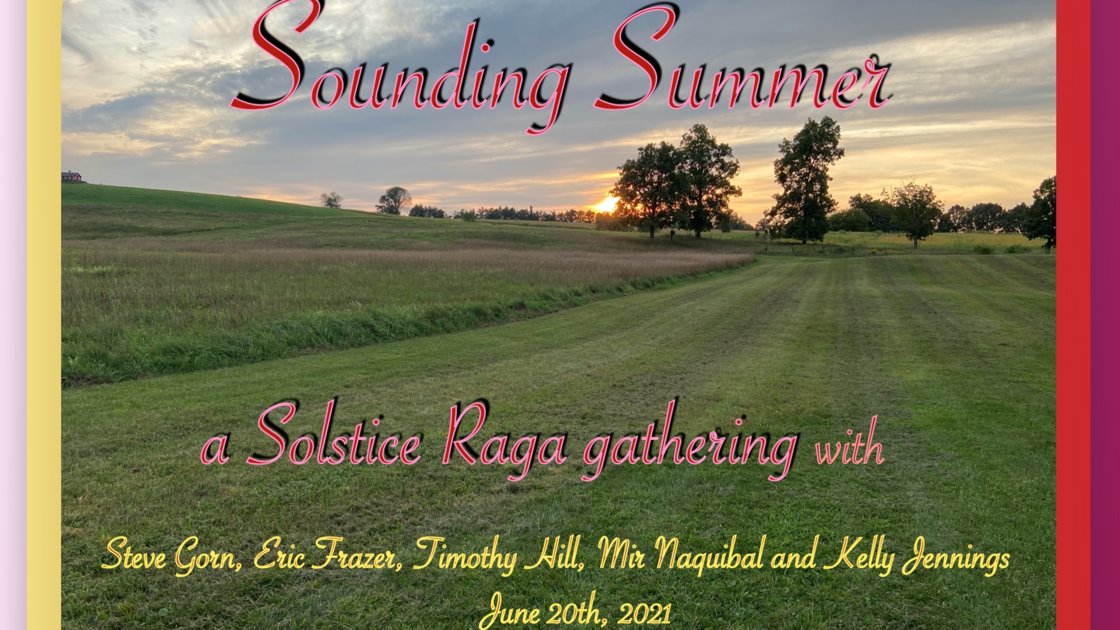 This is an in-person event
Sun, 20 June 2021
06:30PM - 09:00PM (EDT)
Event past
Organizer
Gayaki Bansuri

Sounding the Spirit of Summer Solstice

You're invited!



Join us for a beautiful summer solstice evening of Re-emergence, Reconnection and Re-member-ing.


We gather to practice coherence, or perhaps better put, Co-Hear-ance.


The act of listening, attuning and creating a resonant field of sound together.

There is much to celebrate and much to be sober about as we emerge back to gathering again.

We come with the awareness of all that has passed, all that is, and all we continue to hold.


Join us in the warmth and abundance of the summer season combined with a nourishment of all the senses - through sound, sweetness and ceremony.

We're so pleased to be together again in this way,


Aileen, Eric, Kelly, Steve and Timothy



Details:



We'll be outdoors at Eric Fraser's home -Willowdale Farm, outside of Hudson.



Sunday June 20th

6:30-8:30 pm live music onstage with Steve Gorn (bansuri), Eric Fraser (bansuri), Timothy Hill (voice) and Mir Naquibul (tabla), Kelly Jennings tampoura


Reservations required for limited spots. The field allows for sufficient outdoor social distancing.



Guests can bring blankets or folding chairs and their own picnic



Parking: Available on the land


Live stream available - $25 per guest

We're in this together.