Violin Concert by A. Kanyakumari
by
S Asian Classical Music Society of Chicago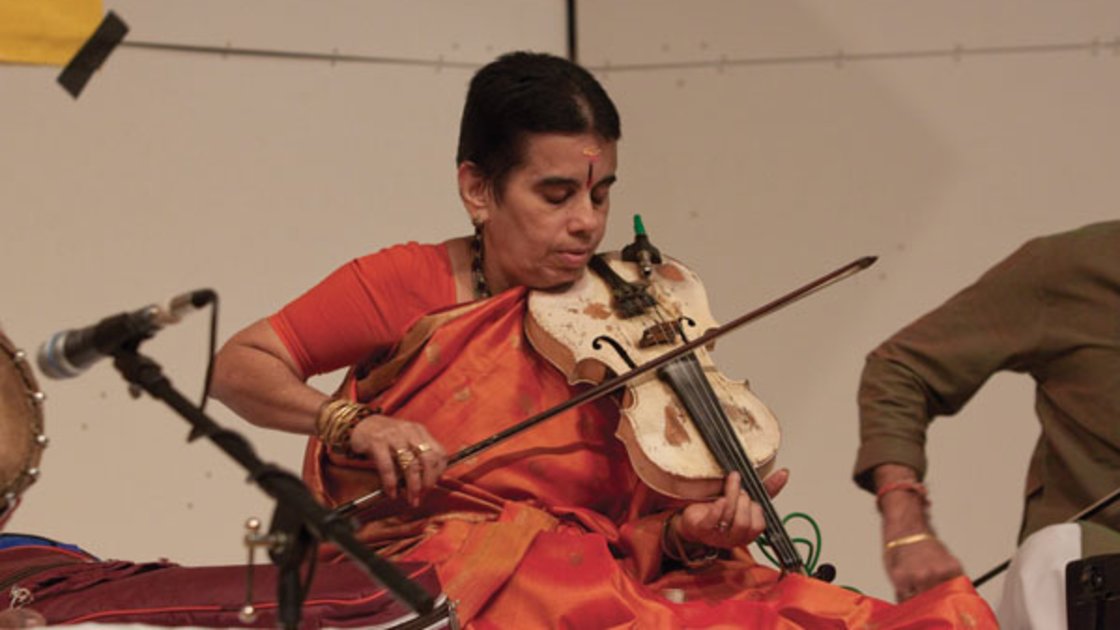 16 Apr, 2021, 8:30PM to
25 Apr, 2021, 8:30PM (CDT)
Event past
Organizer
S Asian Classical Music Society of Chicago
Kanyakumari Avasarala is an award winning trailblazing Carnatic violinist hailing from the Southern Indian city of Chennai, Tamil Nadu.
She is the first lady violinist to be honored with the title 'Sangeetha Kalanidhi', the most prestigious award bestowed on a Carnatic musician, by the Music Academy of Chennai in its 90-year history.
Kanya is a composer, educator and performer par excellence. She is the disciple of Ivaturi Vijeshwar Rao and M Chandrasekharan. She is the winner of the President of India award, Padmashri for her exemplary work on violin and Carnatic music. Kanya has led instrumental orchestras, composed her own Ragas and continues to train students, most of whom are leading performers in the Carnatic scene today.
K V Prasad has been performing Mridangam for the past four decades enthralling the audience with his unique approach and mastery over the instrument. His specialty lies in the subtle deft fingering yet profound accompaniment which adds tremendously to the color of any concert. KVP is adept at playing other world percussion instruments. In addition to Carnatic music, KVP has recorded for several movies of Southern India.
Anirudh Athreya is a Kanjira artiste from a renowned musical lineage. Anirudh started learning when he was 9 years of age and continued his training and collaboration under stalwarts like TK Murthy and Tiruchi Sankaran. A rising star in Carnatic Music percussion, Anirudh has extensively toured several countries in Europe and North America.