Decoding Kathakali - The Artful Storytellers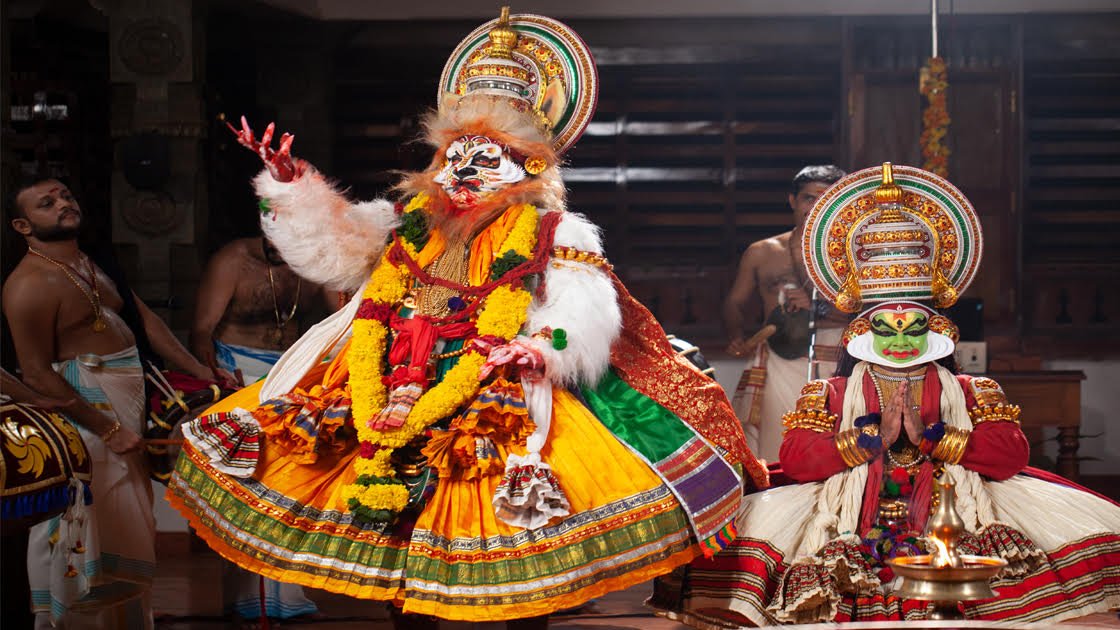 05 Sep, 2021, 8:10AM to
12 Sep, 2021, 11:55PM (EDT)
Event past
Organizer
Decoding Kathakali
Collaborator
Indian Classical Music Society of Vancouver
Nritya at Penn State
Soc for Indian Music & Arts
Indian Fine Arts Academy of SD
First Edition Arts
Purchasing a ticket once from any of the event pages will give you access to all event pages including livestreamed performances and short films.

Explore Kathakali, the dance and mythic storytelling tradition from Kerala through performance, informative films, and dialogue in this unique immersive festival. Experience breathtaking expositions of traditional narratives led by Kalamandalam Shanmukham of the acclaimed arts institution Kalamandalam.
The streaming on August 27 and 28 features the lyrical Dance of Damayanthi, the charming story of Usha and Chitralekha, the fierce battle between Bheema and Dushasana, and the epic tale of character and steadfast devotion in Prahlada Charitham. This event concludes with an exciting live Q&A session where you, the audience, will have the chance to have your questions asked to the artists.
Click here for the viewing guide.
Click here to submit questions for our live Q&A
.
Event begins @ 8:30 pm ET/5:30 pm PT on Aug 27 (Friday)
@7:00 pm ET/4:00 pm PT on Aug 28 (Saturday)
Decoding Kathakali is jointly organized by the Society for Indian Music and Arts, Nritya, and First Edition Arts, with the support of the Indian Classical Music Society of Vancouver and the Indian Fine Arts Academy of San Diego. It is funded by the University Park Allocation Committee at Penn State University.