Namami Karmkar's concert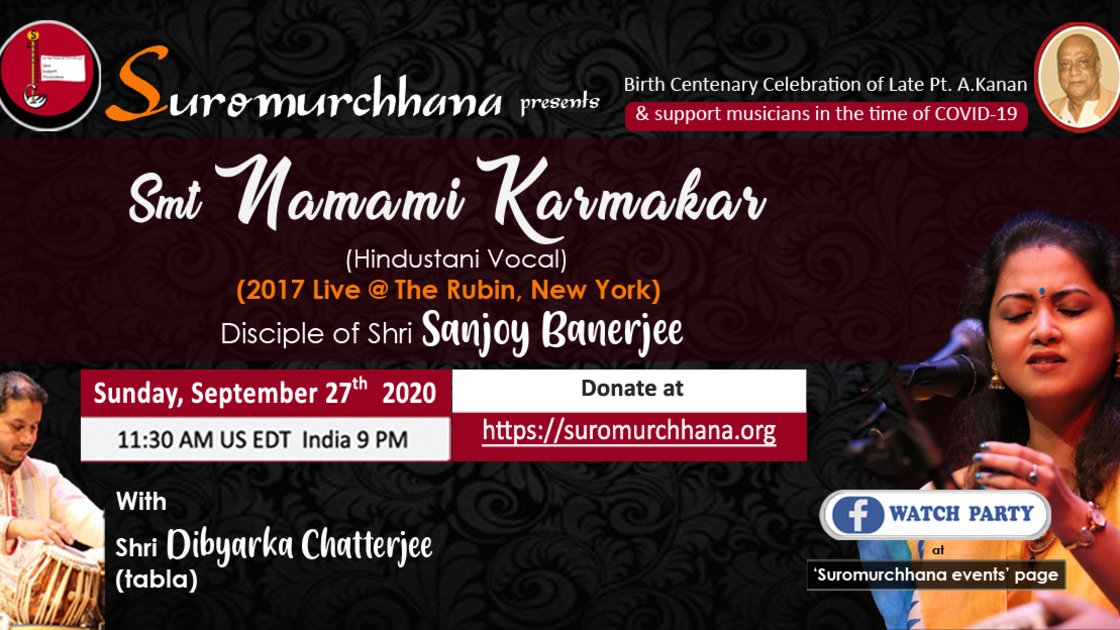 This is an in-person event 05 Oct, 2020, 9:00PM to
06 Oct, 2020, 10:00PM (EDT) Event past Organizer Suromurchhana Artist Namami Karmakar Artistic Director Sanjoy Banerjee For the first time outside India, a concert was organized in memory of our gurus- Late Pt. A Kanan & Late Bidushi Malabika Kanan at the prestigious Rubin Museum in New York city in 2017, where their disciples Shri Sanjoy Banerjee and Namami Karmakar performed in their memory. Visit https://www.facebook.com/suromurchhanaus to watch the concert of Namami Karmakar with Shri Dibyarka Chatterjee on tabla. Namami presented Raga Chayanat & Raga Tilang. Raga Chayanat was synonymous with Bidushi Malabika Kanan. The composition in Raga Tilang was composed by Bidush Malabika Kanan.