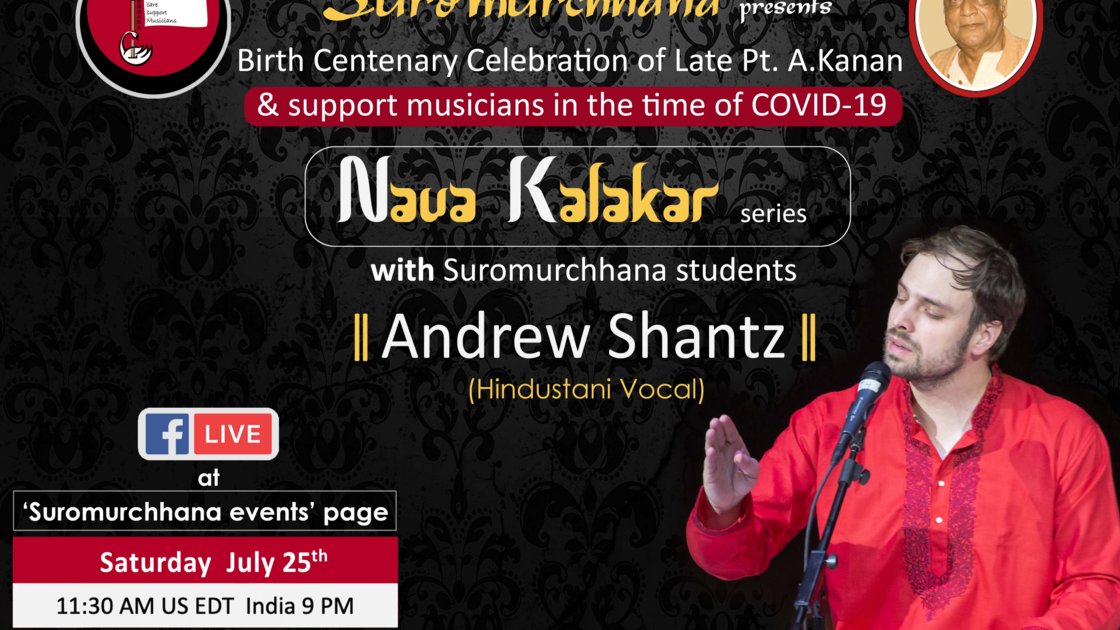 Day and Time
Sat, 25 July 2020
11:30AM - 12:30PM (EDT)
Description
Suromurchhana US presents Nava Kalakar Series - introducing upcoming musicians, who are students of Suromurchhana US.
starting with Shri. Andrew Shantz from New Jersey.
Saturday, July 25th @ 9 PM India time, 11:30AM US EDT on
Facebook LIVE on Suromurchhana Events page.
Andrew is a Professional jazz pianist and has been pursuing Indian classical vocal music from Pt. Sanjoy Banerjee. Join us and supporting he Nava Kalakars.
Day and Time
Sat, 25 July 2020
11:30AM - 12:30PM (EDT)