MICHAEL DAVES & JACOB JOLLIFF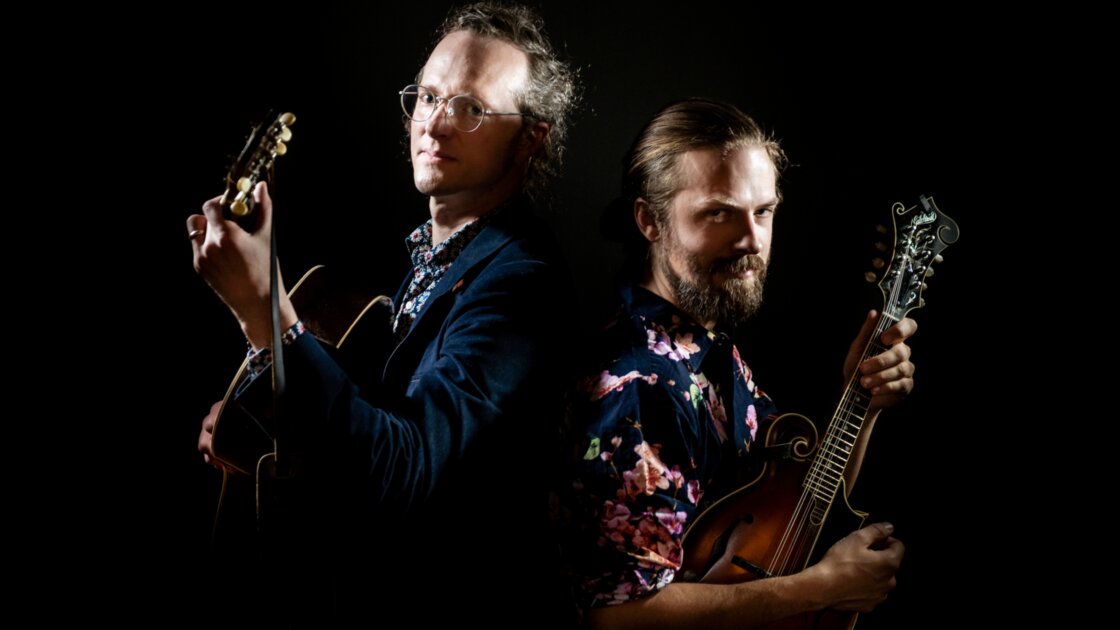 Sun, 26 Nov 2023 (EST)
10:00PM - 11:15PM
Event past
Barbès
376 9th st
Brooklyn, NY 11215
Open Map

The duo's sound is an homage to the classic guitar-mandolin "brother duets" while leaving plenty of room for improvisation and inspired left turns straddling the line between hard-core traditional bluegrass and experimental forms
Guitarist Michael Daves has been called « a leading light of the New York bluegrass scene" by the New York Times and in addition to leading his own projects, he has also played with Chris Thile, Steve Martin, Tony Trischka, and Rosanne Cash.
Jacob Jolliff is an extraordinary mandolinist who leads his own band and has played with Bela Fleck, Joy Kills Sorrow and the Yonder Mountain String Band.

$15 suggested. Pay now online or that night in person.