Cordelia Stephens / Annie Keating & Lynne Hanson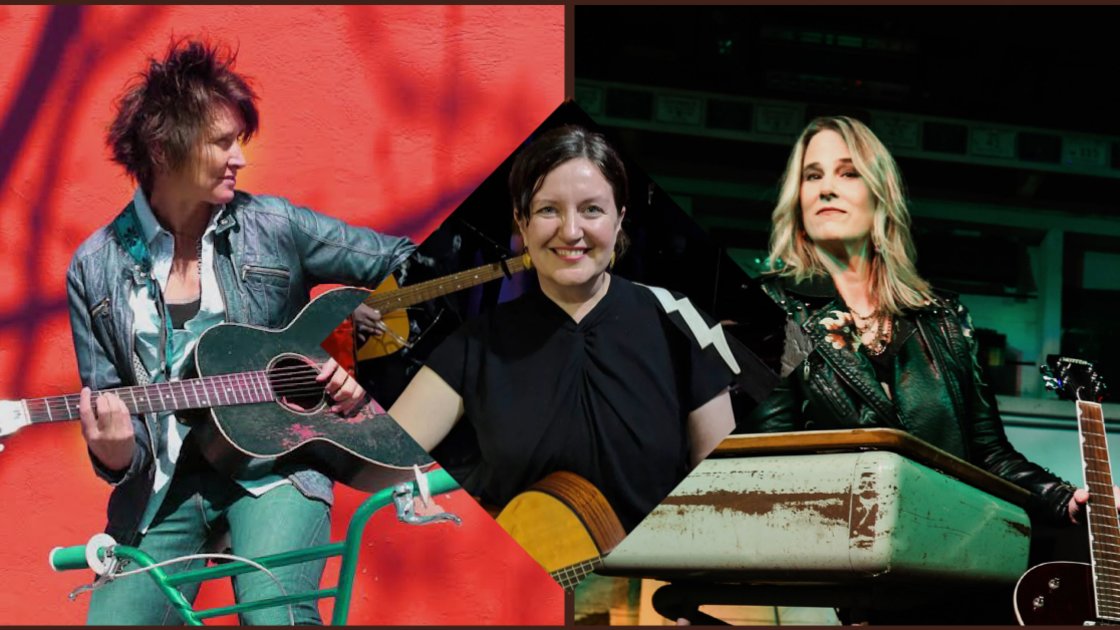 Thu, 07 Jul 2022 (EDT)
08:00PM - 11:00PM
Event past
Jalopy Theatre
315 Columbia St
Brooklyn, NY 11231
Open Map
About Cordelia Stephens
Cordelia Stephens is an English-American folk artist whose voice combines power and vulnerability, and whose incisive songwriting explores the contradictions of modern life and love drawing on her musical influences such as Aimee Mann, Gillian Welch and PJ Harvey. Her sophomore album Wide Awake Dream produced by Riley McMahon at New Warsaw Studio, NY was released on October 15th, 2016. Her debut album- Threshold also produced by Riley McMahon- was released in a sold-out show at The Living Room in 2012. She is currently recording her third album.

About Lynne Hanson
Too tough for folk and too blues-influenced for country, Lynne Hanson's brand of porch music with a little red dirt can turn on a dime from a sunshine, blue sky ballad to a full on thunderstorm of gritty Americana swamp from one song to the next. Her hard living music has garnered her the nickname "Canada's Queen of Americana." And while her deep, bluesy croon has drawn comparisons to Lucinda Williams and Gillian Welch, it's the poetry of her lyrics that really sets her apart.

About Annie Keating
"Country-rock, with a renegade bite." — LA Weekly
"A cross between Willie Nelson and John Prine and you don't get any better than that." — The Village Voice
"Keating is well equipped to blow the socks off any self-respecting, sock-wearing Americana fan ... a true musical craftsperson."
— Northern Sky
"She writes beautiful stories."
— Americana Roots Review


Jalopy will be following all state and city distancing and capacity guidelines, along with providing UV powered air filtration and adequate ventilation. We will also be requiring all who attend to show us proof of the following...
Being fully vaccinated and it has been 14 days or longer since your final shot.
Attendees must follow all mask, distancing and hand washing guidelines when in attendance. If you are vaccinated in New York, we encourage you to use Excelsior Pass to prove your vaccination. Excelsior pass is an app for your phone that can hold your vaccination and testing data. Download Excelsior Pass in the apple store or on google play.
NOTE: We will also accept other forms of proof of vaccination from other states including CDC Vaccination cards (with photo id), etc.
This ticket is a revocable license and may be taken up and admission refused upon refunding the purchase price appearing hereon and is grounds for seizure and cancellation without compensation. Holder of this ticket ("Holder") voluntarily assumes all risks and danger incidental to the event for which this ticket is issued whether occurring prior to, during, or after same, including, but not limited to, contracting, and/or spreading the COVID-19 virus, and agrees that the organization, venue, presenter, agents, participants, or players are not responsible or liable for any injuries, sickness, or death resulting from such causes. Holder acknowledges that the COVID-19 pandemic remains a threat to individual and public health, COVID-19 is a highly contagious disease transmitted through human contact and respiratory droplets (including through the air and via common surfaces) and it is possible that Holder may contract COVID-19 while at the event for which this ticket is issued. Holder agrees by use of this ticket not to transmit or aid in transmitting any description, account, picture, or reproduction of the event to which this ticket is issued. Breach of the foregoing will automatically terminate this license. Holder agrees that the license comprised by this ticket may be removed and Holder may be ejected from the event for which this ticket is issued in the event that Holder violates any law, ordinance, or venue regulation. Holder grants permission to the organization sponsoring the event for which this ticket is issued to utilize Holder's image or likeness in connection with any video or other transmission or reproduction of the event to which this ticket relates.