BARBES OUTSIDE: DOLUNAY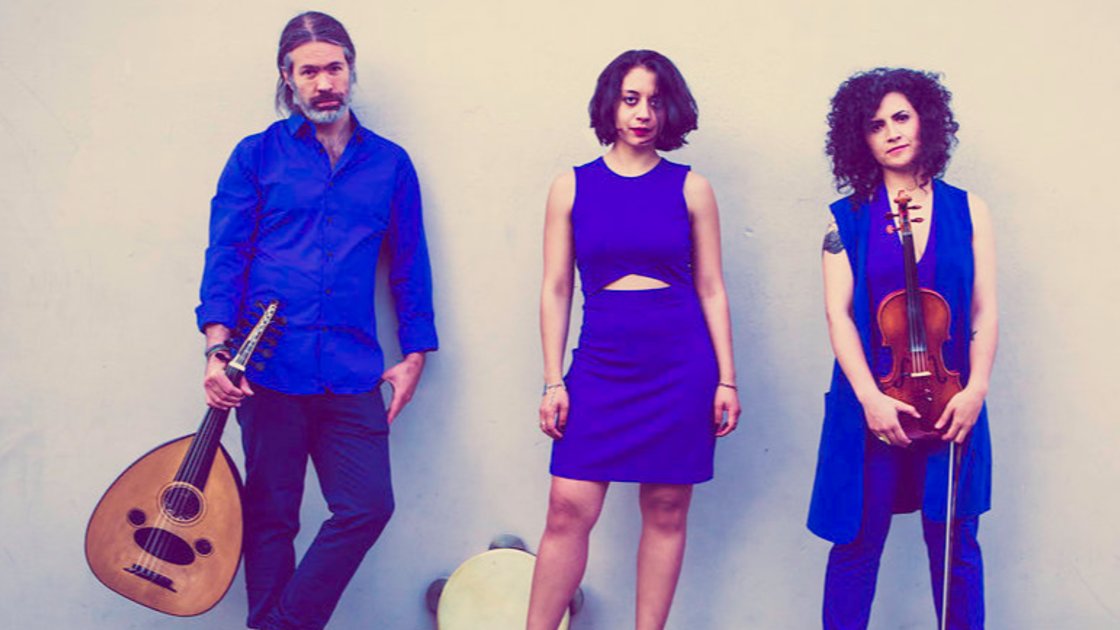 This is an in-person event
Sat, 23 October 2021
04:00PM - 06:00PM (EDT)
Event past
Barbès
376 9th st
Brooklyn, NY 11215
Open Map
OUTSIDE: 4 TO 6PM:
Since 2012,
Dolunay
has lured audiences with their approach to Turkish and Rumeli musical traditions. At once ethereal and grounded, Dolunay flirts with the soundscape of the ancient Ottomans, tracing its migration through Balkan villages, coaxing it across seas and oceans, and grafting it onto a Brooklyn-based backdrop. The trio infuses classic and contemporary traditions with an urban grit that can only be found in New York City's confluence of musical and cultural forces. With an array of original compositions offered alongside renditions of Turkish and Rumeli standards, the music of Dolunay (Turkish for "full moon") offers listeners an escape from the press of city life.
With: Jenny Luna - voice, percussion; Adam Good - oud; Eylem Basaldi - violin
In front of Barbès from 4 to 6pm
$20 suggested
donate in advance DONATE, or pay in person.