CLUBE DO CHORO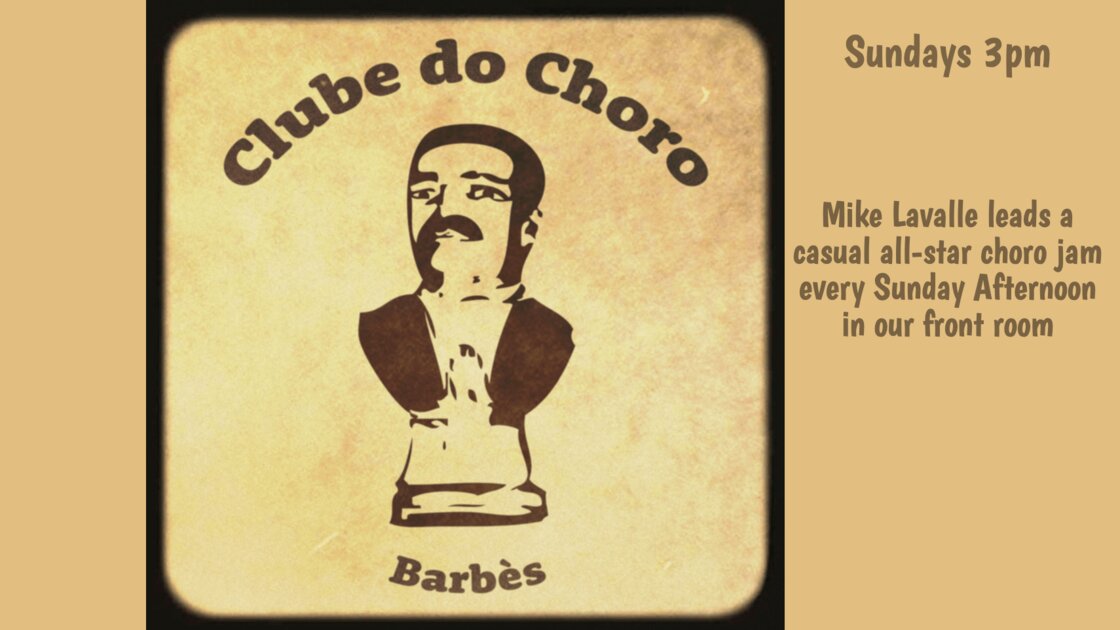 Sun, 28 May 2023 (EDT)
03:00PM - 05:30PM
Event past
Barbès
376 9th st
Brooklyn, NY 11215
Open Map
Mike Lavalle leads a weekly Choro jam in our front room, every Sunday. A casual affair with casual virtuosos.

Organized by Fernanda Silveira - a Cavaquinho player specializing in the Brazilian practices of Choro and Traditional Samba. As a Choro Regional musician, she is a disciple of Luciana Rabello and has accompanied many artists including guitarists Maurício Carrilho, Yamandu Costa and Zé Barbeiro, clarinetist Nailor Proveta, mandolinists Pedro Amorim and Miltinho Mori, as well as Ronaldo do Bandolim and Jorginho do Pandeiro.



$15 suggested
donate in advance DONATE, or pay in person.