From the True Vine: Featuring Folk Music Master Corey Harris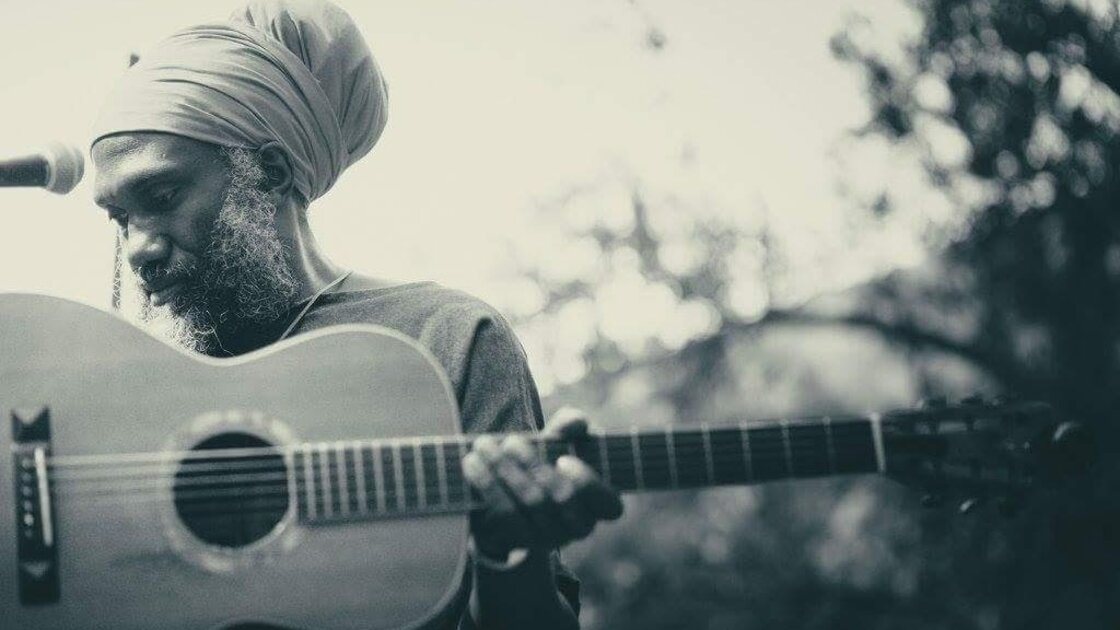 Sat, 23 Sep 2023 (EDT)
08:00PM - 10:30PM
Event past
Jalopy Theatre
315 Columbia St
Brooklyn, NY 11231
Open Map
Doors: 8:00pm Music: 8:30pm
Corey Harris was born in Denver, Colorado to parents from Texas and Kentucky. He is a guitarist, vocalist, songwriter and band leader who has carved out his own niche in blues. A powerful singer and accomplished guitarist, he has appeared at venues throughout North America, Europe, Brazil, The Caribbean, West Africa, Asia, Australia and New Zealand. He began his career as a New Orleans street singer, travelling throughout the southern U.S. In his early twenties he lived in Cameroon, West Africa for a year, which had a profound effect on his later work. He has recorded many old songs of the blues tradition while also creating an original vision of the blues by adding influences from reggae, soul, rock and West African music. His 1995 recording, Between Midnight and Day, is a tribute to the tradition of acoustic blues. Subsequent recordings, such as Greens From the Garden (1999), Mississippi to Mali (2003), and Daily Bread (2005) show Harris' maturation from interpreter to songwriter. Some of his imaginative compositions are marked by a deliberate eclecticism; other works stay true to the traditional blues formula of compelling vocals and down-home guitar. With one foot in tradition and the other in contemporary experimentation, Harris is a truly unique voice in contemporary music. He has performed, recorded, and toured with many of the top names in music such as BB King, Taj Mahal, Buddy Guy, Henry Butler, R.L.Burnside, John Jackson, Ali Farka Toure, Dave Mattews Band, Tracy Chapman, Olu Dara, Wilco, Natalie Merchant, and others. His additional recordings include Fish Ain't Bitin' (1996), Vu-Du Menz (with Henry Butler, 2000), Downhome Sophisticate (2002), Zion Crossroads (2007), blu black ( 2010 ), Fulton Blues (2013), Live from Turtle Island (2015), Live at New Orleans Jazz Fest (2016), Live in Vienna, Austria (2016), Free Waterway (2018), and Louisa County Blues (2019).
In 2003 Harris was a featured artist and narrator of the Martin Scorcese film, "Feel Like Going Home," which traced the evolution of blues from West Africa to the southern U.S. In 2007, he was awarded a $500,000 MacArthur Fellowship – commonly referred to as a "genius award" – from the John D. and Catherine T. MacArthur Foundation. The annual grant, which recognizes individuals from a wide range of disciplines who show creativity, originality and commitment to continued innovative work, described Harris as an artist who "forges an adventurous path marked by deliberate eclecticism." That same year, he was also awarded an honorary Doctor of Music degree from Bates College, in Lewiston, Maine.

We are happy to announce a new concert series entitled From the True Vine: Folk Music Masters. These concerts aim to feature the most prominent and respected folk musicians alive today, true masters of their craft. We want to highlight a wide range of styles and traditions from both across the country and the world. This series is meant to remind you that folk music is a music of the people – a non-corporatized, organically evolving, grassroots music that is centered around the sharing of tradition.