MAFER BANDOLA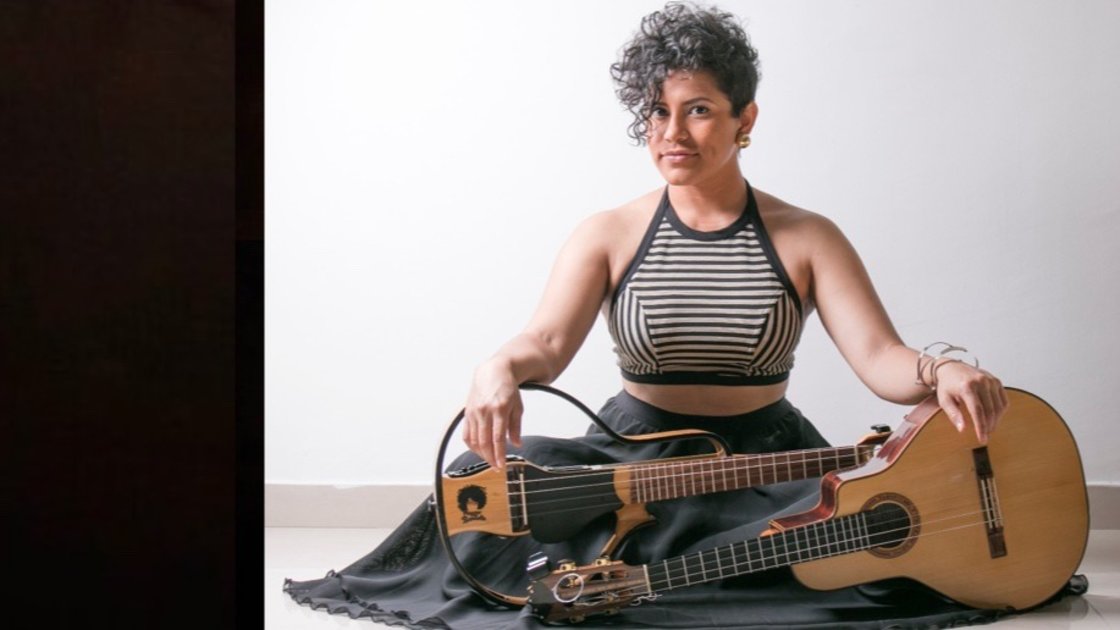 Tickets unavailable at this time
This is an in-person event that is also streaming online
Thu, 03 Feb 2022 EST
10:00PM - 11:55PM (EST)
Event past
Barbès
376 9th st
Brooklyn, NY 11215
Open Map
MAFER BANDOLA - Bandola power trio
María Fernanda González (Mafer Bandola) is a bandola llanera player, educator, composer, and journalist from Barquisimeto, Venezuela. She is one of the few women performing the bandola professionally and has been featured in festivals in Venezuela, Colombia and Brazil. She is known for electrifying the instrument and experimenting with genres, sounds, and cross-cultural collaboration.
Mafer is known as an innovator for her solo work as well as her work with LADAMA, a multinational band of four women from four countries, of which she is a co-founder and current member.

Mafer Bandola - bandola; Pat Swoboda - bass and Daniel Prim - drums.

$15 suggested - donate now online or pay in person that night.