Miami Handpan Workshop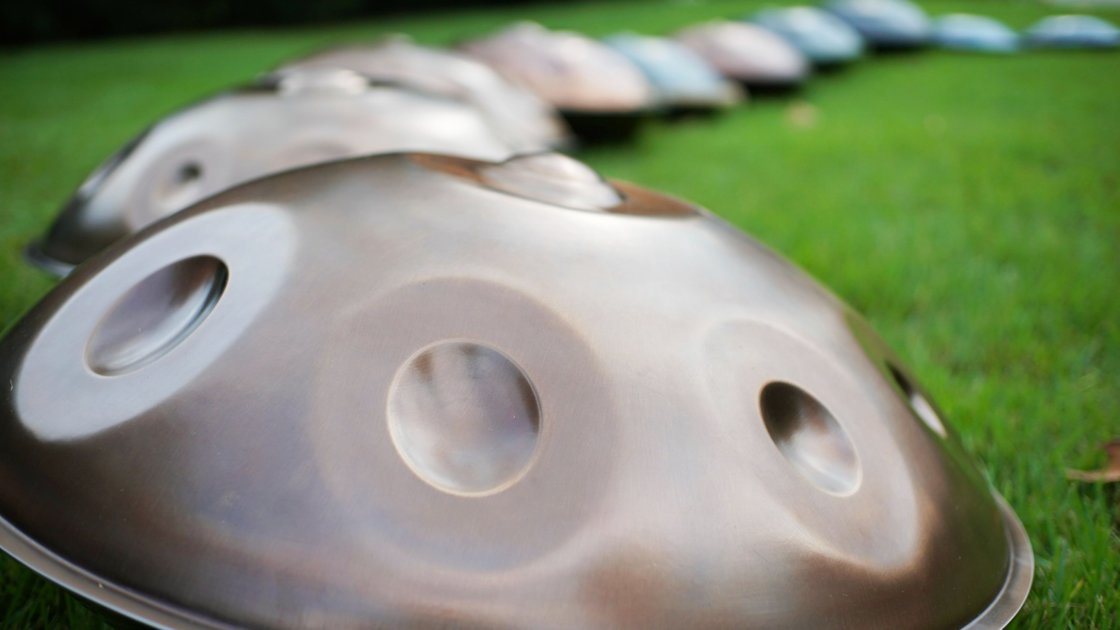 This is an in-person event
Sat, 24 July 2021
12:30PM - 08:30PM (EDT)
Event past
Aloha Redland
24500 SW 152nd Ave
Homestead, FL 33032
Open Map
Organizer
Adam Maalouf
Advisor
Emily Peters
Schedule
1pm - 4pm: Handpan & Rhythm Workshop with Adam Maalouf
4pm: Raw Vegan Meal by Devi Manet
7pm - 8:30pm: The Mother: Album Release Concert

Ticket Prices:
Handpan Workshop Only - $60
Workshop + Meal + Concert - $100

This afternoon of music will take place in the beautiful, lush spaces of Aloha Redland Permaculture Farm! The workshop will be held in the cool shade of the Tiki Hut, right next to the natural pool and waterfalls.

1pm - 4pm: Handpan & Rhythm Workshop with Adam Maalouf

Adam will be guide an extended handpan & rhythm workshop. This is a rare opportunity to learn the handpan in a safe, fun and encouraging environment.
Together we will explore rhythms on the handpan and learn a group composition. ***All ages and experience levels welcomed. Handpans are provided. Class Time 1-4pm

The handpan is a steel instrument developed in 2000 in Switzerland. The instrument is formed by the fusion of the Steel Pan from Trinidad and the Ghatam (a clay pot drum) from South India, creating a uniquely multicultural voice. Handpans will be provided, and if you own a handpan, please bring it.

ABOUT THE TEACHER: Adam Maalouf is a Lebanese-American percussionist and composer. After graduating with a BA from Eastman School of Music and MM in Music Business from Berklee School of Music, Maalouf moved to NYC to pursue a freelance percussion career. Since 2013, Maalouf has produced three albums featuring solo work and compositions with musicians from India, Persia, the Middle East and the United States. Maalouf is a founding member of the organization Pantam Collective that regularly hosts educational workshops in Brooklyn, NY and other U.S. cities. As a performer, Maalouf has shared the stage with the Brooklyn Raga Massive, the Asheville Percussion Festival, Ensemble Signal, Grammy-nominated violinist Layale Chaker, National Arab Orchestra in Detroit, was a featured artist/performer at the Griasdi Handpan Festival in Austria in 2018, and most recently performed a handpan tour in Lebanon, Summer of 2019. www.adammaalouf.com


4pm: Raw Vegan Meal by Devi Manet
Nourishment will be provided by Devi Manet. Her raw vegan dishes and refreshing herbed juices will be available for purchase from 4pm onwards, or can be purchased as part of the whole day-retreat package.

7pm - 8:30pm: The Mother: Album Release Concert
Please join us in welcoming this new album of original mantra, meditation, and medicine music by Emily Sat Sukh. The live concert will feature songs from The Mother, and a taste of her newer work. We'll also hear original songs from members of the band, including Adam Maalouf, EuGene Gant and CC Treadway.