PIPIRIS NIGHTS - Joropos llaneros from Venezuela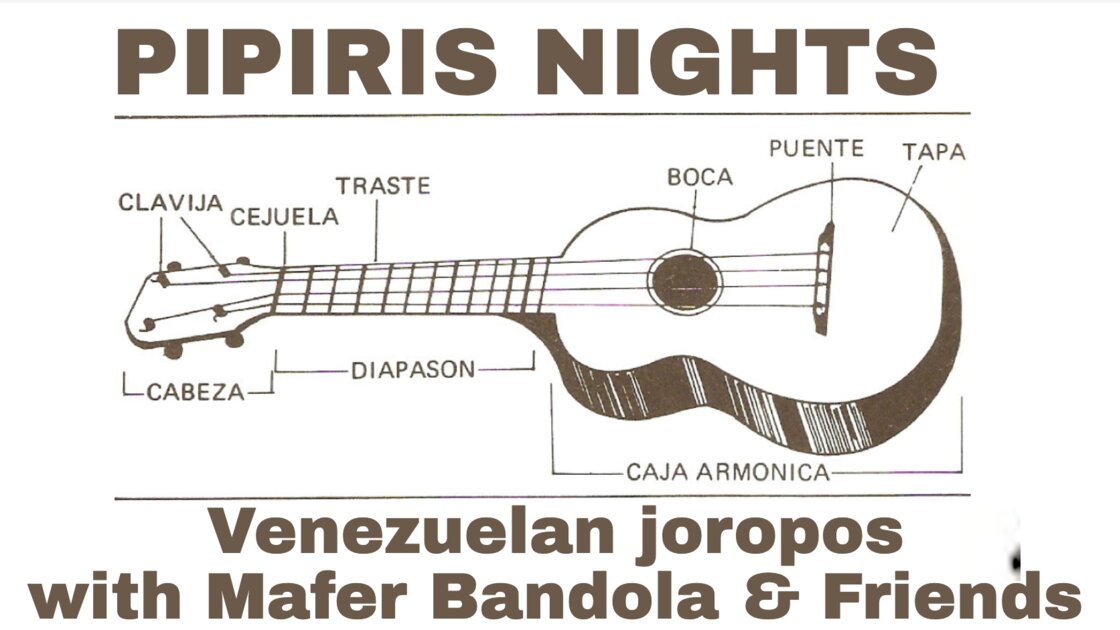 Sun, 22 Jan 2023 (EST)
06:00PM - 07:30PM
Event past
Barbès
376 9th st
Brooklyn, NY 11215
Open Map
PIPIRIS NIGHTS

Once a month - the 4th Sunday at 6pm - Venezuelan musician Mafer Bandola (of Ladama fame) gathers friends for a Joropo session. Joropos are the main rhythm in Venezuelan Llanera folklore and are at the heart of the rich musical culture of the plains of both Venezuela and Colombia.
Musica Llanera, as it is often called, is not well known outside of the country - it is played on cuatro, maracas, bass, harp and bandola - and draw from hybrid traditions including African, indigenous, criollo and Spanish traditions.
And what does Pipiris mean? you might ask..
The spanish expression pípirisnais is a deformation of the english phrase "People is nice" - now you know.

More details soon.
$15 suggested.
Donate online now or in person that night.