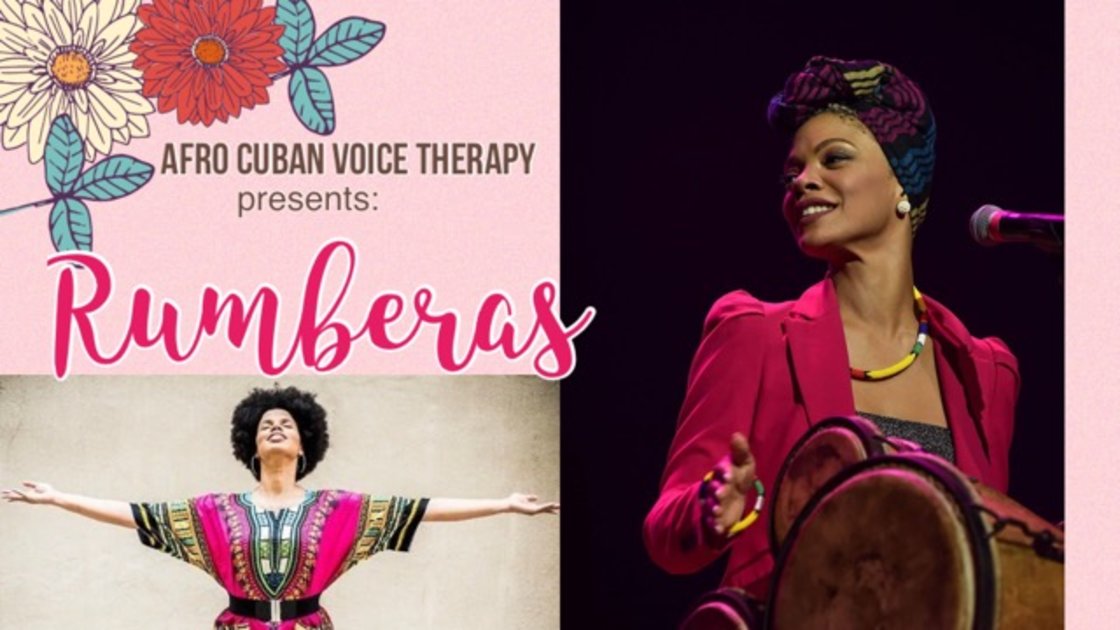 Day and Time
Fri, 13 March 2020
08:00PM - 10:00PM (EDT)
Description
Afro Cuban Voice Therapy program presents this special 2-hours music workshop that aims to empower Women through sisterhood, percussion and singing.
Participants will learn traditional songs and rhythm by two authentic cultural exponents. From Havana, Cuba, the Guzman sisters: percussionist Brenda Navarrete and singer Melvis Santa.
The session is open level. No experience in music (or Spanish) is necessary. Everybody is welcome to join and experience this multi-sensorial celebration of the legacy and still vibrant presence of women in the Afro Cuban traditions,
Percussion instruments will be provided. Bring yours if you have an specific preference. Wear comfortable clothing, and last but not least, BYOB for a "Special Toast" a the end of the workshop!
Day and Time
Fri, 13 March 2020
08:00PM - 10:00PM (EDT)
Organizer

Melvis Santa