Stephane Wrembel's THE DJANGO EXPERIMENT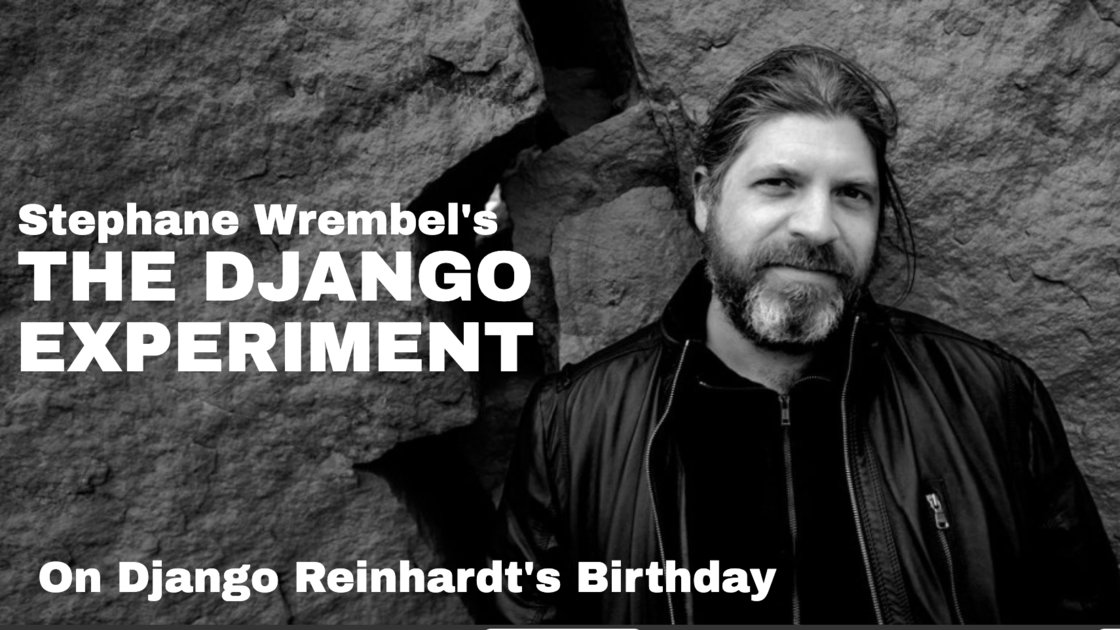 Tickets unavailable at this time
This is an in-person event that is also streaming online
Sun, 23 Jan 2022 (EST)
09:00PM - 11:55PM
Event past
Producer
barbes Brooklyn
Artist
Stephane Wrembel
Every year, on
Django Reinhardt's birthday
, Stephane Wrembel present his long running project "
The Django Experiment
".
He will be performing material from the 6 albums released under the Django moniker as well as some of the material written for Woody Allen
Stéphane Wrembel
is probably the foremost interpreter of Django Reinhardt's music in North America. Whether sticking to the French master's arrangements or taking the music into new territory, Wrembel has always treated Django like a serious composer rather the cliché paragon of swing and speed he has too often been portrayed as.
Stéphane penned the theme song to Woody Allen's "Midnight in Paris" and scored Allen's latest film, Rifkin's Festival. He has performed live for the 2012 Academy Awards, has headlined at Carnegie Hall, Town Hall and the the Lyon Opera House and has been called "a revelation" by Rolling Stone magazine.
His acclaimed album,
Django l'Impressionniste
, is a transcription of the master's solo improvisations, which Wrembel essentially treats as a book of classical preludes
Stephane Wrembel has played (almost) every Sunday at Barbès for the past 18 years.

Josh Kaye – guitar
Ari Folman-Cohen – bass
Daisy Castro – violin
David Langlois – washboard
Nick Driscoll – saxophone and clarinet

9pm. In person and online.
$20 suggested.
Donate online now or in person that night.