TRIO XALAM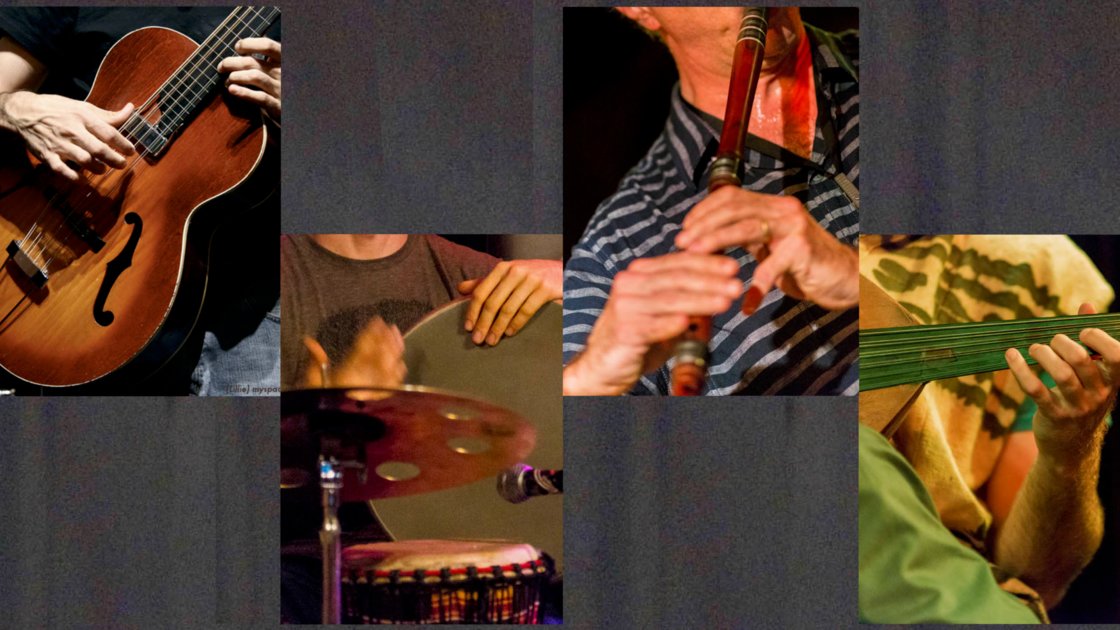 This is an in-person event that is also streaming online
In person tickets:
Streaming tickets:
Streaming tickets unavailable at this time
Sat, 13 Aug 2022 (EDT)
06:00PM - 07:30PM
Event past
Barbès
376 9th st
Brooklyn, NY 11215
Open Map
TRIO XALAM is a collective of three veteran musicians featuring oudist, composer Brandon Terzic (Nubatones), Rufus Cappadocia (Vernon Reid, Ross Daley) on 5 string cello and fretless bajo quinto and percussionist Matt Kilmer (Simon Shaheen, Reggie Watts).
Merging Terzic's African ngoni, oud, and blues guitar, the group creates hypnotic grooves and original compositions.
$20 suggested - donate now or that night in person.
Watch the stream live or later.