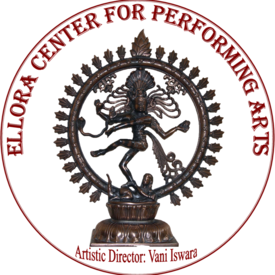 Ellora Center for Performing Arts
@ecpa
Ellora Center for Performing Arts (ECPA) is a premier Bharatanatyam dance institute in the Dallas area.
Vani Iswara established Ellora Center for Performing Arts (ECPA) in USA in honor of the institute started by her Guru Smt. Rema Shrikant in India, where Vani was teaching until she moved to the United States. She has been teaching Bharatanatyam in the country since 1994 and in DFW area since 2003. ECPA conducts classes in Flower Mound and Coppell areas. The goal of Ellora Center for Performing Arts is to promote Indian Classical Dance through the budding dancers who undergo rigorous training for perfection and professionalism.
With the blessings of the almighty and Vani's Gurus, ECPA has grown into a premier dance institute in the Dallas area. Each year, dance enthusiasts look forward to the enchanting choreographies of Vani at the NatyaSamarpanam shows where all the students are given opportunity to showcase their talents. Some of the much-acclaimed productions presented by ECPA included:
NatyaCharitam – a Journey Through the History of Dance through the ages, and all the proceeds have been donated to help build Karya Siddhi Hanuman Temple in Frisco, TX.
Natya Drishti – Vision: A Gift from the God depicting the aspects of Lord Shiva. The proceeds from this event were donated to Shankara Eye foundation effecting vision for more than 160 individuals.
RadheRadhe – A story of love for the supreme with a garland of compositions of His Holiness Sri SriMuralidhara Swamiji. Proceeds from this event were donated to Global Organization for Divinity.
This profile is the owner of this organization and can't be deleted. Here are some other things you can do:
1. Hide this profile from view. To do this this, click 'edit' next to the profile name and check "Hidden from public view"
2. Delete this organization and all its data. To this go to settings and click on 'delete this organization'