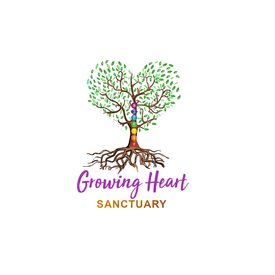 Growing Heart Santuary
@growingheartsantua
Growing Hearts. Growing Humans.
The Growing Heart Sanctuary is a spiritual group that meets regularly to connect to our true selves and sustainably live in balance with the energy that interconnects all things. Guided by the intelligence of nature and ancient wisdom traditions we seek to support healing and growth. We work in many traditions and modalities recognizing that each individual's path is personal and unique. Our practices are based in discerning truth, acting from love, and building compassionate community.

We do not have one leader, but we make decisions collectively and self-organize around agreed principles stated at our meetings. We host different teachers from different traditions that recognize that there are many ways to experience the flow of life or the energies that compose this universe.

Spiritual practices for personal development
Ancient wisdom traditions
Divine Feminine teachings
Plant based Holistic health
Spiritual & Environmental balance through ecosystem services
Conscious land stewardship & education
Sacred community
This profile is the owner of this organization and can't be deleted. Here are some other things you can do:
1. Hide this profile from view. To do this this, click 'edit' next to the profile name and check "Hidden from public view"
2. Delete this organization and all its data. To this go to settings and click on 'delete this organization'