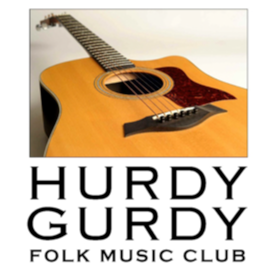 Hurdy Gurdy Folk Music Club
@hurdygurdyfolkmusic
Since 1981, The Hurdy Gurdy Folk Music Club has been devoted to bringing the best in folk music to the Northeastern New Jersey area.
We are happy to be continuing our co-sponsoring arrangement with the Borough of Fair Lawn, at the Fair Lawn Community Center, located at 10-10 20th Street, Fair Lawn, NJ.
It's a wonderful space, with comfortable theater seating, great acoustics and lighting, and a state of the art sound system. We are delighted with this space, and we've had many favorable comments from performers and audiences.
DISCOUNT ADVANCE TICKETS ARE AVAILABLE UNTIL MIDNIGHT OF THE PRIOR TO THE CONCERT. Please note that remaining tickets will be available at the door, but the price at the door is $5 per ticket more than the advance sale price. We do not accept credit cards at the door, only cash and checks.
Limited refreshments in sealed packaging are available before the performance and during intermission. To protect the auditorium, the Borough of Fair Lawn does not allow food or beverage in the theater. Please enjoy your refreshments in the lobby.