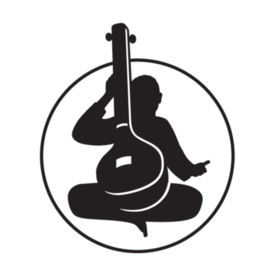 Raag-Mala Toronto
@raagmalatoronto
Raag-Mala Toronto is the premier presenter and promoter of Indian Classical Music (ICM) in Canada.
Raag-Mala Toronto's mission is to weave the thread of Indian Classical Music (ICM) into the Canadian cultural fabric. We were formed in 1981 with a mandate to promote and preserve ICM by presenting top Indian and North America-based artists in performance. Our secondary objective is to spread the awareness and appreciation of ICM through lecture-demonstrations and a strong online presence.
Today, we are amongst the longest-serving organizations in North America that are focused on this genre, celebrating our 40th year of uninterrupted programming in 2020.
Since our inception we have presented the who's who of ICM - artists such as Bharat Ratna Ustad Bismillah Khan (shehnai), Padma Bhushan Dr. Prabha Atre (vocal), Ustad Vilayat Khan (sitar), Padma Vibhushan Pandit Hariprasad Chaurasia (flute), Padma Vibhushan Pandit Shiv Kumar Sharma (santoor), Padma Bhushan Ustad Zakir Hussain (tabla) and Padma Bhushan Pandit Budhaditya Mukherjee (sitar). In recent years we have featured "young maestros" like Vidushi Manjiri Asanare Kelkar, Ustad Waseem Ahmed Khan, Josh Feinberg and Rupak Kulkarni, to name a few. Our history of bringing artists who are in their prime to Toronto is key to our ability to consistently attract an audience of keen listeners and other supporters.
Raag-Mala Toronto operates with a 10-person board and 20 other dedicated volunteers. The current leadership team, led by Mohamed Khaki, is in its 8th year and that stability has resulted in our ability to program well in advance, with limited financial means and considerable support from volunteers and donations from individuals and the Ontario Arts Council.
Undaunted by the current situation due to Covid-19, Raag-Mala Toronto has migrated our presentations onto online platforms in 2020. As of October, we have presented concerts by Padma Shree Pandit Venkatesh Kumar, Pandit Jayateerth Mevundi, Padma Shree Ustad Rashid Khan and Vidushi Kaushiki Chakraborty, in partnership with other organizations. We are delighted to be the "Powered By" sponsor of the Swara Samrat Festival 2020/21, featuring 18 concerts from November 1st 2020 to February 28th, 2021.
This profile is the owner of this organization and can't be deleted. Here are some other things you can do:
1. Hide this profile from view. To do this this, click 'edit' next to the profile name and check "Hidden from public view"
2. Delete this organization and all its data. To this go to settings and click on 'delete this organization'