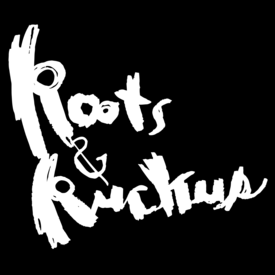 Roots n' Ruckus
@rootsnruckus
Roots n' Ruckus, a weekly roots music variety show hosted by Feral Foster, has become an internationally recognized fixture of the NYC music scene, showcasing up and coming stars and folk music favorites. The show began in the West Village in 2005, featuring folk music street performers from NYC and around the country, then moved to Brooklyn's Jalopy Theatre in early 2008.
"It has been a joy to see Roots n Ruckus grow stronger and stronger with many great performers finding a home at the Jalopy Theater and School of Music. With Feral Foster at the helm I can say nothing more. I can only raise my glass to this wonderful gentleman who has stuck it out and I hope he sees the beauty that he has created around him." - Dom Flemons
Now-famed musicians such as Dom Flemons, Hurray for the Riff Raff, Spirit Family Reunion, and Jerron "Blind Boy" Paxton have been regular performers over the years, as well as Village folk stars like Randy Burns, Pat Conte and John Cohen of the New Lost City Ramblers. The stage has also been host to Foghorn String Band, Baby Gramps, Gill Landry (Old Crow Medicine Show), Sam Shepard and Peter Stampfel (Holy Modal Rounders) and many more.
The Roots n' Ruckus scene centers around its host, Feral Foster. Foster's powerful original songs capture the room, poignantly engaging the audience with undiminished fervor week after week. When not captivating the room through his songs, Foster pokes, pesters and prods the audience to reach deep into their pockets to tip each act. Foster was named Best Folk Musician 2014 by the Village Voice, and Deli Magazine selected him for the Best of Spring Issue 2015.