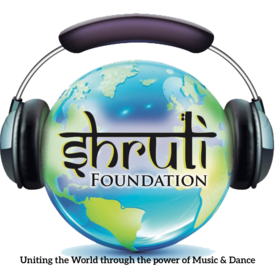 Shruti Foundation
@shrutifoundation
The Shruti Foundation is a Non-Profit Organization based in Tampa, whose mission is to preserve & promote Indian Music
Mission - The Shruti Foundation is a Non-Profit Organization based in Tampa, Florida whose mission is to preserve and promote the rich and cultural heritage of Indian Classical music, as well as to showcase Indian music interactively with other music from around the world, through public concerts, workshops, and educational outreach programs.
Vision - The Shruti Foundation aims to foster awareness, understanding, and appreciation of Indian Music as well as World Music, showcasing prominent Indian and World Music artists performing Indian Classical or World Fusion Music.
We aspire to provide a grand opportunity for quality global musicians from abroad, to come, perform and share their music with our community.
As a promoter of the performing arts from around the globe, The Shruti Foundation, in addition, seeks to showcase Indian and other cultural Dance in some of our events and hopes to initiate, strengthen and grow connections with other performing arts organizations.
We recognize the power of music and its strong influence on society, especially our youth. We also believe music can have a profound effect on daily life. With this understanding, we aim to utilize our efforts in this field as an additional force of good in the world by striving to unite diverse cultures through the rich and colorful heritage of traditional music from around the world with our integrative concerts, workshops, outreach programs, and other special events.

Guidance - The guidance of visionary Music educator and internationally touring Tabla Artist, Composer, Singer, and CEO of Non-Profit Organization Shruti Foundation, Shruti School of Music, WAHH! World Fusion Band and 'Shankh and Friends Global Project'.
President/CEO
Shankh Lahiri
www.shankhandfriends.com
www.wahhmusic.com
www.shrutischoolofmusic.com
This profile is the owner of this organization and can't be deleted. Here are some other things you can do:
1. Hide this profile from view. To do this this, click 'edit' next to the profile name and check "Hidden from public view"
2. Delete this organization and all its data. To this go to settings and click on 'delete this organization'