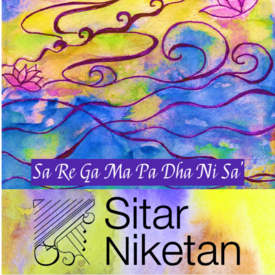 Sitar Niketan
@sitarniketan
Sitar Lessons teaches the science and the art of Indian classical music.
Igniting the resonance of sitar and Indian music, Sitar Niketan is an oasis of culture and learning. Brought to you by acclaimed performer and teacher Vidushi (maestro) Alif Laila, who has dedicated her life to the music and culture of South Asia. In her own words "Sitar Niketan is an Indian Classical 'musical' garden whose roots are from a land, far away from its origins". The philosophy of Sitar Niketan is to preserve the rich musical traditions of South Asia with importance to the cultural connection and the onward flow in harmony with the present. Sitar Niketan has presented bi-annual student concerts with student sitar ensembles and collaboration with guest student performers in various instruments and genres.
To know more about her life and work to spread the resonance of sitar, go to:
www.aliflailasitar.com
www.sitarniketan.com
At Sitar Niketan offerings range from private lessons to group classes, concert programs, and more. Advanced students of Western classical instruments are also welcome for Indian classical music classes and courses.
Students are taught with meticulous attention to the techniques that were passed down to Alif by her 'Ustad Ji' and feels honored to continue passing it on to her students. Each student is guided according to their individual needs. The teaching method on a one to one basis, similar to the 'gurushishya parampara' in which mutual understanding and respect are given utmost importance. This is mainly because the core essence of the music can be taught to a student, in its true form of oral traditions, through an exchange of human vibrations that is beyond the capacity of written notes of lesson sheets.