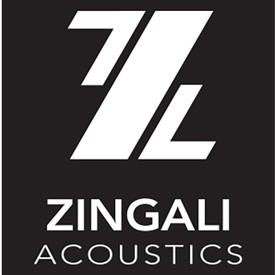 ZIngali Acoustics
@zingaliacoustics
MUSIC OFFERS EMOTIONS. REPRODUCING THESE EMOTIONS IS MY PASSION.
TODAY THIS PASSION IS MY WORK.
Zingali Acoustics was founded in 1986 in a small acoustic handcrafted workshop, where Giuseppe Zingali, a master of sound and electro-acoustics, understands the power of a professional audio market in those years dominated by the most famous American names in the field. The early prototypes of high-efficiency Monitor moves quickly to highly sophisticated products, which in the intentions of the designer must be the best in the world for sound quality. In the Hi-fi market, booming world in the early 90s, it entered only after having achieved a great success in the world of recording studios, especially with the "Studio Monitor 8800" series, a professional high efficiency loudspeakers that adopted a driver with an exclusive craftsmanship horn for the mid-high section, a precursor of what would become the symbol of Zingali Company itself, the horn using the "Omniray" technology. Meanwhile moved to Aprilia, over the years the production head office becomes insufficient to cover the demands of the market and in 2007 it has been transferred again to its current production and storage location, still in Aprilia but in the industrial area, well connected to Rome, to the airports and industrial ports for sea-freight..
This profile is the owner of this organization and can't be deleted. Here are some other things you can do:
1. Hide this profile from view. To do this this, click 'edit' next to the profile name and check "Hidden from public view"
2. Delete this organization and all its data. To this go to settings and click on 'delete this organization'