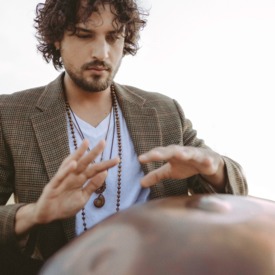 Adam Maalouf
@adammaalouf
NYC based music producer and performer Adam Maalouf makes music that serves as a
meeting point for human cultures from around the world. His compositional style is weaved by
meditative melodies and rhythmic undercurrents bridging the gap between world music and
electronic music. His unique musical character stems from Maalouf's experiences as a
Lebanese-American and a fascination with artists from styles ranging from rock, electronic,
classical and global traditional music from South America, the Middle East and India.