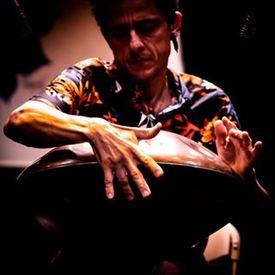 Alexandre Lora
@alexandrelora
Grammy nominated artist in 2017, running for "Best World Music Album" category, with Anat Cohen and Trio Brasileiro: "Rosa dos Ventos".
Member of Trio Brasileiro, Caraivana group and Irmãos Lora project, Alexandre is constantly travelling to perform inside Brasil, in the US and Europe.
As an solo Handpan artist, Lora have been travelling all over the world to perform and teach workshops in some of the most important events like Handpan and World Music Festivals, in countries as France, Israel, Australia, Hungary, Greece, Austria, Germany, Belgium, Swiss and Italy.