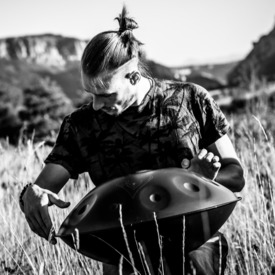 David Canales
@david_canales_handpan
In 2012 by pure chance I discovered and thanks to my friend Rocio I discovered the Handpan, the instrument that changed my life. I fell in love with it from the first moment.
It seemed a platonic love because until 2014 after an intense search I didn't manage to have it in my hands.
hands.
Without any previous musical knowledge I threw myself into the adventure of connecting with it.
Years later today this magical instrument is an extension of my hands where every note played is a piece of music.
every note played is a little piece of my soul.