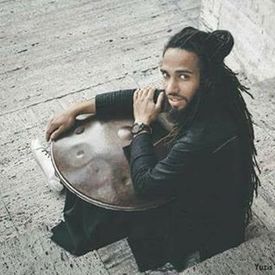 Michaël Akortia
@michalakortia
Michael was not yet born but the music was already meant to be. Raised by musician parents in France, he had to find his way, to not stay in their shadow. At the age of 6, his destiny was found:
"Mum, Dad, I want to be a drummer"!
A few months later he was on stage facing hundreds of people where his name was claimed.
After studying for twelve years in a music school, the desire to learn more about other percussion instruments made him fly away to discover the world as a jam hunter.
Everywhere he has been to, he ended up learning from the best and used this knowledge to twist it into his own style signature. Such as combining classical music with African instruments or electronic drum and bass with Handpan. In Japan, he has now earned the name of "Groove Master".
After being invited on a few Radio and TV shows, the 2 first album was finally released, "Synchronicity" and "Slow Please". Stay tuned as more are on their way. A third one features the talented pianist Yukiko Fuku, and last with the Beat Maker Bo_Bay.