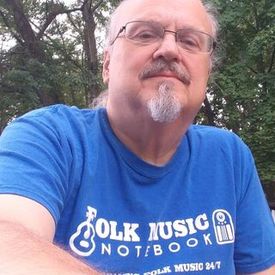 Ron Olesko
@ronolesko
Ron is the director of the 24/7 Internet radio channel at www.FolkMusicNotebook.com. Free apps are available at the website so you can listen to the audio stream on your favorite listening device. Each evening the channel presents folk programs from across the nation and as far away as Israel! There are great folk songs heard around the clock!
In addition, Ron is the President and Booker for the Hurdy Gurdy Folk Music Club at the Fair Lawn Community Center in Fair Lawn, New Jersey - Bergen County's home for great acoustic music since 1981.
Since 1980, Ron has hosted "Traditions" on WFDU-FM in Teaneck, NJ and continues to present a "who's who" of the folk world each Sunday from 3 to 6pm ET.