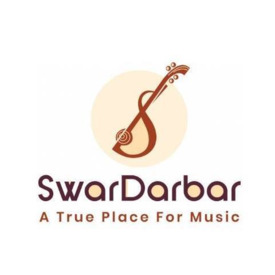 Swardarbar Inc.
@swardarbar
Swardarbar is a non-profit, tax-exempt, dedicated to preserving and advancing the classical vocal artistry of India.
Swardarbar is a tax-exempt, non-for-profit organization that is dedicated to preserving and advancing, in all of its exquisite perfection, the classical vocal artistry of India, by presenting performances of pure authenticity, to current appreciators and new audiences, and by offering opportunities to learn from and apprentice with, masters of their respective vocal lineages, including those who are extraordinarily talented, yet unable to become known due to their circumstances.
SwarDarbar welcomes you, and all the viewers to this digital students concert. Hope you all enjoy and encourage the enthusiasm of all these students who have joined here from the different walks of life around the world.
Please be mindful that some of them are just beginners and the most important aspect is that they are committed to learn and we are grateful that they are part of this journey.
Our focus is to fulfill one of our goals of teaching in the traditional Gurukul method and you all are also part of preserving this magnificent fine art of Indian classical music. Please spread the word to share among the likeminded community.
Please stay connected with SwarDarbar on social media via Facebook, YouTube channel, and our website www.SwarDarbar.com.
We sincerely appreciate your kind gesture of your precious time commitment and support in every way possible.
Please do not hesitate to contact us for your feedback or if you have any questions.
Once again we thank you for joining us on this digital student concert.
Stay tuned and stay blessed!
Music is the ultimate peace and light in these difficult times where we all need healing.