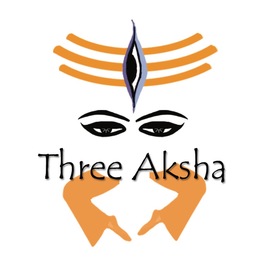 Three Aksha
@threeaksha
Three Aksha Dance Company is a non-profit, tax-exempt cultural organization and dance company based in Philadelphia.
About Three Aksha:
1. Mission and Vision of Three Aksha
Three Aksha Dance Company, an Indian dance ensemble is dedicated to preserve, present and build on the dance of south Indian art form Bharatanatyam.
Company's moto of keeping up the culture and heritage 18,000 miles away from home and educating people about the rich cultural art form Bharatanatyam through energetic and powerful productions and ground breaking cross-cultural collaborations with the community thus demonstrating the continued vitality of Indian dance form here in Philadelphia justifies our existence.
Description of services
Three Aksha Dance Company is a non-profit, tax-exempt cultural organization and dance company based in Philadelphia. The dance company serves over 60 students; and over 1,500 audience members who attend performances each year.  It serves the role of reconnecting audiences already familiar with classical Indian dance and culture to it and to each other, as well as introducing the art form to those who are not yet familiar with the art form.
As interest in traditional Indian arts has increased in the greater Philadelphia community creating opportunities for youth in the region, including educational enrichment, and professional development.
History, expansion, and growth
Three Aksha has been creating, performing, and teaching Bharantanatyam as well as Indian culture and aesthetic history in Philadelphia since 2002.  In 2008, the dance company was founded by Viji Rao, artistic director, a professional Bharatantyam dance artist, performer, choreographer and teacher. Three Aksha and Viji Rao have earned a national and international reputation for its work in the Kalkshetra style of Bharatanatyam which is recognized for its focus on the body.  The organization has been working for over ten years creating and producing choreographies and presenting performances at many venues including the School District of Philadelphia, the Syro Malabar Auditorium in Northeast, Philadelphia, Kimmel Center, Painted Bride Art Center, Girard College, Temple University, York C ollege, Penn State University and cultural organizations.  Rao has conducted dance workshops in India, Britian, Canada and USA.  Rao has visted the UK on several occasions to participate in major international touring productions with Chitraleka & Company, Shobana Jeyasingh  Dance Company, Moby Duck and Sampad among others.  Three Aksha company's works are currently comprised of eight dancers Rochitha Nathan, Mahima George, Santhi Chandrasekaran, Divya Chandrasekaran, Vandana Kishore, Rachel Gopalani, Priyanka Selvakumar, Simran Rajpal and Viji Rao.
Guest master artists are invited to teach youth and emerging artists including Professor C.V. Chandreskhar, Hari Krishnan, Santosh Nair, Dr. Poppu Venugopal and Kiran Subramanyam.
A primary focus in all of our work has been to raise cultural awareness and sensitivity, as well as to open dialogue, about Indian culture, history, and art-and, in a larger sense, about the many cultures and art forms represented in the Philadelphia area.