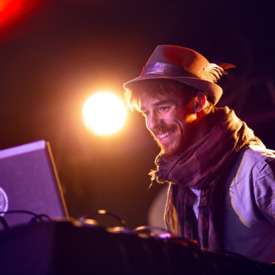 Tom Vaylo
@tomvaylo
I am currently releasing my 3rd album, Microcosmes !
A phygital innovative concept with 3 different musical universes.
You can be part of it, discover all the details and win a handpan here : https://ulule.com/microcosmes
Microcosmes, is a phygital album, in which you'll be guided by the handpan to discover different musical universes.
It's composed of 3 handdrawn cards, representing 3 microcosms, each unveiling a unique musical universe, carried by powerful tracks with no compromise. Dive with me into this cosmos full of surprises, and dare to dream !