Abhik Mukherjee and Anubrata Chatterjee live in concert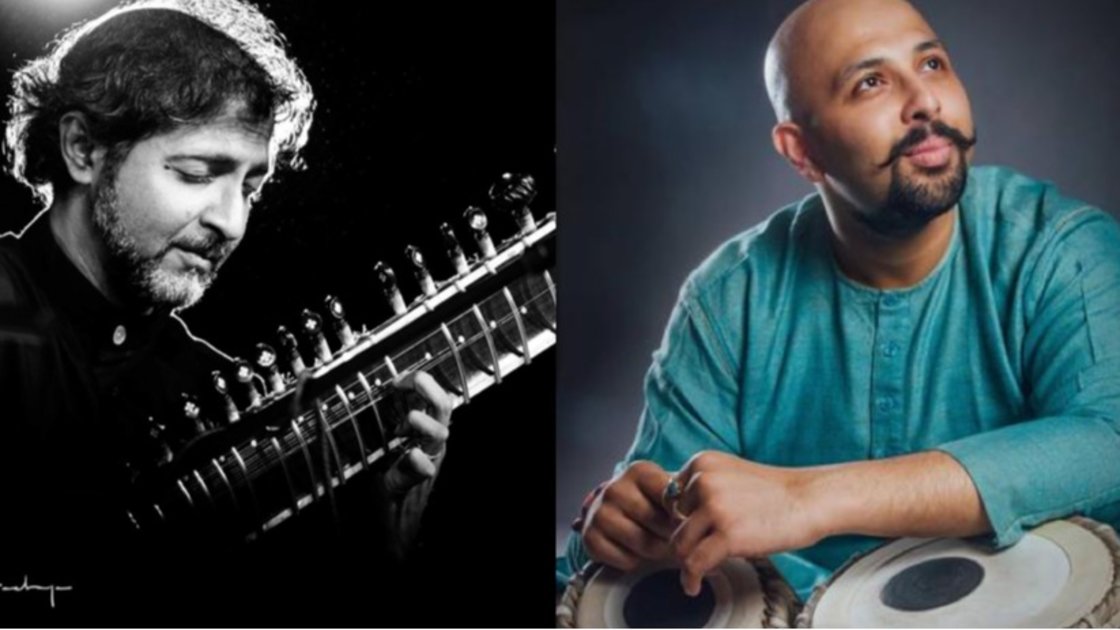 This is an in-person event

Wed, 23 October 2019

07:30PM - 11:55PM (EDT)

Event past

Ehren's home

470 Ocean Ave. apt LF6

Brooklyn, New York 11226

Open Map

Artist Abhik Mukherjee Anubrata Chatterjee Host Camila Celin Jay Gandhi Organizer Ehren Hanson An evening of music... Intimate and focused.... Indulgent and immersive. The Brooklyn Court is featuring master sitarist of the Imdadkhani gharana - Abhik Mukherjee. He will be accompanied by pre-eminent tabla maestro Anubrata Chatterjee. The doors will open at 7:30 and the music will begin at around 8:15 (according to the artist's mood). After music, we will eat dinner and enjoy together. Wine and food will be served by our hosts. About the artists: Abhik Mukherjee: Abhik Mukherjee is a Kolkata-born sitar player of the Etawah-Imdadkhani gharana. He was initiated to sitar at the age of six by his father, Sri Tarit Mukherjee, and Sri Bimal Chatterjee, while simultaneously receiving vocal instruction from Sri Kaylan Bose. He has since taken talim from Pandit Arvind Parikh and Pandit Kashinath Mukherjee, themselves disciples of the legendary Ustad Vilayat Khan. He is a gold medalist in musicology from Rabindra Bharati University, Kolkata, and has also received a scholarship from the Ministry of Culture, India. Abhik's first public performance was at the age of nine at the Governor's House, Kolkata. He has since performed in ten countries on four continents. Some memorable concerts include performances for the inauguration of the Dr. Martin Luther King, Jr. memorial (Washington D.C.); at the Metropolitan Museum of Art (New York City); at the Indian Habitat Center (Delhi); on Doordarshan (Kolkata); and a summer tour of Italy, Germany, and Switzerland. Abhik currently lives in New York City and is a founding member of Brooklyn Raga Massive, an Indian classical music artists' collective. Anubrata Chatterjee Son of the world-renowned tabla maestro, Pt.Anindo Chatterjee , Anubrata was nurtured from day one to be a tabla player. He had the rare fortune of being the youngest and last "Ganda-Bandh" disciple of the great Guru Padmabhushan-Deshkottam Jnan Prakash Ghosh in 1992. Later on Anubrata continued to study under his father. At his very first public performance, he accompanied Pandit Hari Prasad Chaurasia amd since then,Anubrata has played many tabla solos and duets with his father and regularly accompanies musicians including Ustad Amjad Ali Khan,Ustad Rais Khan,Pt.Shiv Kumar Sharma,Pt. Hari Prasad Chaurasia, Ustad Shahid Parvez and many more all over the world.