BRM Weekly: Dada Tapan Kanti Baidya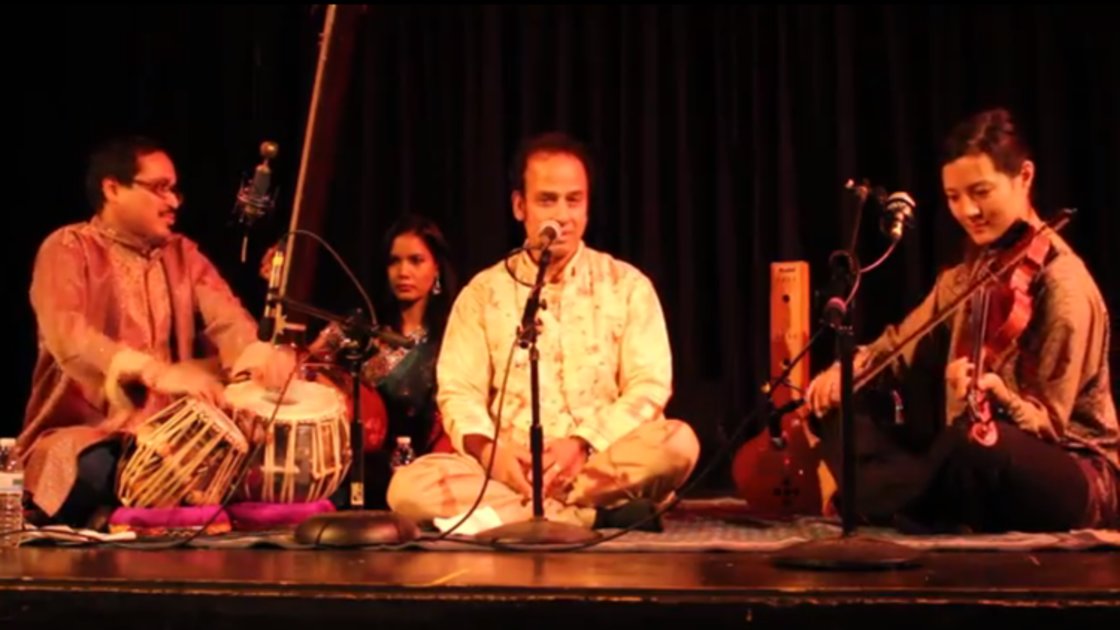 This is an in-person event

Thu, 13 December 2018

08:00PM - 11:55PM (EST)

Event past $10 Advance | $15 Door | 8pm | BRM Weekly Raga Jam- 10pm An evening of ragas with Master Drupad singer, Dada Tapan Kanti Baidya accompanied by Leyna Marika Papach on the violin and Imran Sagar on the tabla. Dada Tapan Kanti Baidya was born in Bangladesh. In 1976, he won the Gold Medal in the National Music Competition which enabled him to a full scholarship to study North Indian Classical Music at the Visva Bharati University in India. There he studied with various masters from different Gharana/schools such as Pt Prasun Kr Benergee, Smti Mamta Dasgupta (Patiala Gharana), Pt Nemai Chand Baral (Dagar Gharana Dhrupad), Ustad Eunus Hossain Khan (Khyal Agra/Atroli Gharana), Mohan Sing Khangura, and Pt Aloke Chattergee (kirana Gharana Khyal). After earning his Masters in Music in 1982, he returned to Bangladesh where he served as a professor of North Indian Classical Vocal at the National music and arts academy in Dhaka and performed regularly in public as a classical vocal performer. In 1986, he established his school, Sadarang Sangit Shamaroha (Sadarang School of Music) based on his own style and technique of vocal performance (Gharana). In 1992, he was invited by the Bangladesh Cultural Center in New York to open a classical Music department. After his arrival to New York, he taught at the Bangladesh Cultural Center NY, Bangladesh society of new york and Bangladesh Association of New Jersey. Also during this time, he established an organization called the Bangla Institue of performing arts which supports artists and performers in all fields of Indian traditional music (Dhrupad, Dhamar, Khyal, Tarana and Thumri). As a performer, he has held concerts at venues such as UNESCO, Yale University, and John Hopkins University to name a few. He also performs and teaches at the National Music College, Dhaka on his yearly return to Bangladesh, and in 2002, he was invited to perform in India Habitat Center in New Delhi, India. Today, he continues to teach a large class of students through his school, Sadarang Music Center. Dada Tapan Kanti Baidya- vocals Leyna Marika Papach- violin Imran Sagar- tabla **Special announcement for Musicians!** BRM cordially invites you to join us in the ongoing effort to cultivate a home for intercultural musical dialogue. We are happy to offer FREE ENTRY TO MUSICIANS AFTER 10 PM WHO COME WITH THEIR INSTRUMENTS AND ARE READY TO PLAY! Please come out and engage with one of NYC's most vibrant and diverse communities of improvising musicians hailing from all over the music world!