BRM Weekly: Mishran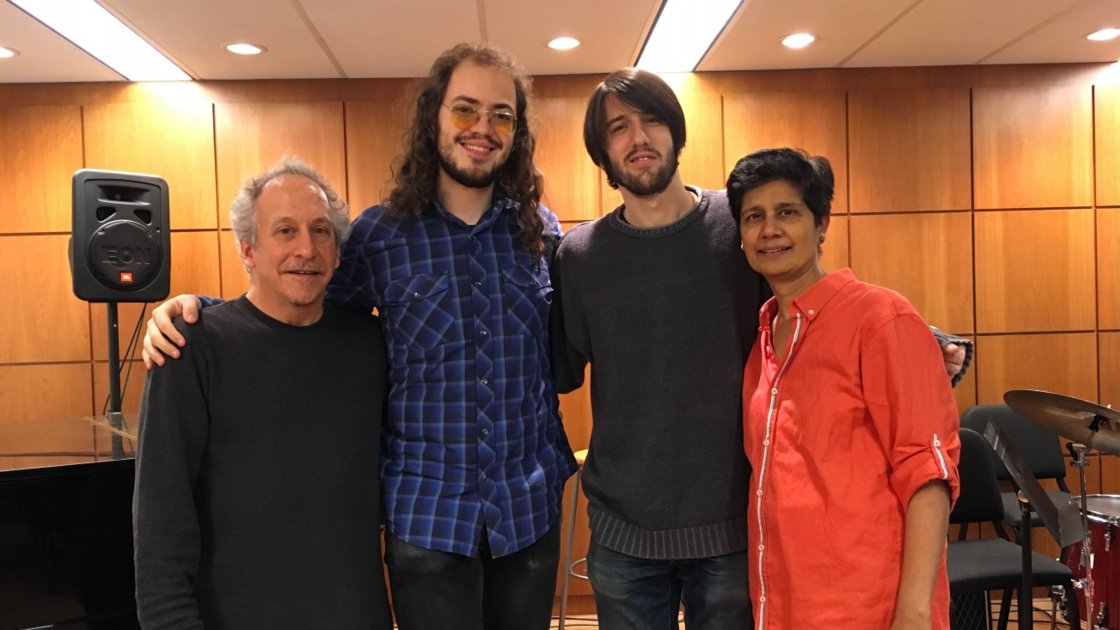 This is an in-person event

Thu, 02 May 2019

08:00PM - 11:55PM (EDT)

Event past $10 Advance | $15 Door | 8pm Doors Open | 8:30pm Music | 10pm BRM Weekly Raga Jam A fusion of jazz, classical Indian and modern Indian repertoire, Mishran's performance will travel across India as they interpret folk material from Rajasthan, Goa, West Bengal and Mumbai in addition to songs from the Bollywood songbook and original material. Adapting these traditions to unusual instrumentation of voice, accordion, guitar, and tabla, Mishran explores the possibilities of jazz improvisation in the context of these styles, leaving every song open to rhythmic and harmonic exploration. The music is intimate and full of interaction - every performance is different and unique to the moment. Mishran is a collaboration of four New York City-based jazz and Indian classical musicians coming together to explore the repertoire of singer Christine Correa's home country of India. Drawing from both Indian folk traditions and the modern popular Indian songbook, these four musicians explore the music through a jazz lens, using the songs as a vessel for their own improvisation and experimentation. This project is very personal for Christine, who grew up singing many of these songs at her school in Mumbai. Together with accordionist Ben Rosenblum, guitarist Kenny Wessel and tabla player Ethan Fox, Christine is able to reconnect with her musical and cultural roots and combine this with her extensive knowledge and experience in straight-ahead and free jazz. The resulting sound is a unique amalgamation of various musical influences, which led to the name of the project, "Mishran," which means "mixture" in Hindi. Individually, Mishran's members have toured extensively both nationally and internationally. As a group, Mishran recently completed their first tour in the Northeast, which included performances at UM-Augusta and the Portland Conservatory, among others. Christine Correa - vocals Ben Rosenblum - accordion Kenny Wessel - guitar Ethan Fox - tabla **Special announcement for Musicians!** BRM cordially invites you to join us in the ongoing effort to cultivate a home for intercultural musical dialogue. We are happy to offer FREE ENTRY TO MUSICIANS AFTER 10 PM WHO COME WITH THEIR INSTRUMENTS AND ARE READY TO PLAY! Please come out and engage with one of NYC's most vibrant and diverse communities of improvising musicians hailing from all over the music world!