BRM Weekly: Swaminathan Selvaganesh and David Ellenbogen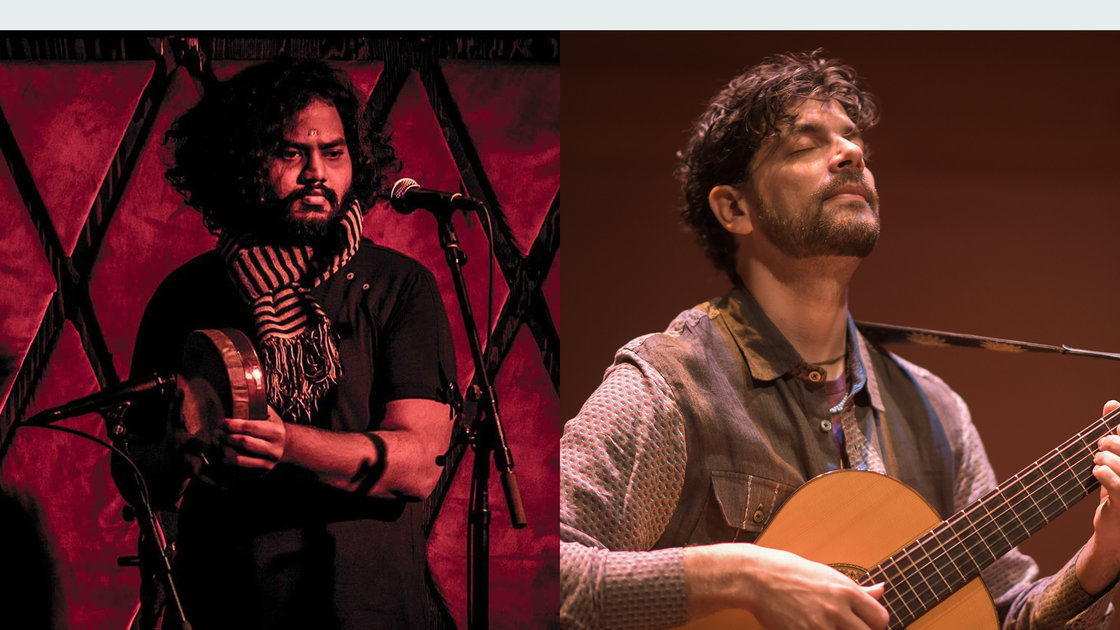 This is an in-person event

Thu, 19 July 2018

08:00PM - 11:55PM (EDT)

Event past SPECIAL PERCUSSION WORKSHOP BEFORE THE CONCERT Carnatic Rhythms 101 - 6:30pm -8:00pm, $15 No Carnatic music experience or instrument necessary to attend this experiential workshop. It will include an Introduction to konakkol and syllables, how to count thalam, different patterns of compositions and composing new compositions. CONCERT and JAM - 8:00pm - Midnight, $15 For this week's show, we have a collaboration of South Indian rhythm with Western guitar. The performance will consist of the artists will take slokhas and give a rhythmic arrangement and melodic background to it and present it in different time signatures along with South Indian rhythmic rap "konnakkol". WORKSHOP + CONCERT + JAM $25 Swaminathan Selvaganesh Rhythm has always been a quintessential facet of Carnatic music, and in the modern young generation of percussionists, Swaminathan Selvaganesh, the grandson of Vikku Vinakram, has mastered the intricacies and the laya endowments of the Kanjira to a high degree. Well known as a Carnatic artist, Swaminathan Selvaganesh is one of the premier performers of the Kanjira. Swaminathan Selvaganesh is also a major force in Tamil filmmaking circles, composing songs in a beguiling mixture of genres, from folk to hip-hop to romantic ballads, and backed by a wide array of players from all over the world. He has acquired Konnakal in which he sings percussion syllables vocally in South Indian music. Selvaganesh believes that music is very powerful and a common language as he may not understand what other singers sing, but he can get along with them through his instrument and techniques. Swaminathan Selvaganesh, like his father, is known for mixing songs of different genres using a small Kanjira and making sure that it reaches out to the world David Ellenbogan With a guitar on his back and an estimated 1,000 songs at his fingertips, David Ellenbogen has wandered through West Africa, India, South America and the Caribbean studying music and collecting songs at every stop. He has studied Manding music with Abdoulaye Diabate and Famoro Dioubate, jazz with Kenny Wessel, Western Classical with Francisco Roldan and raga with Debashish Bhattacharya. A prolific producer, he has documented over 200 hours of live performances and interviews with world class musicians and shares them on WKCR 89.9 FM and his podcast NYC Radio Live. **Special announcement for Musicians!** BRM cordially invites you to join us in the ongoing effort to cultivate a home for intercultural musical dialogue. We are happy to offer FREE ENTRY TO MUSICIANS AFTER 10 PM WHO COME WITH THEIR INSTRUMENTS AND ARE READY TO PLAY! Please come out and engage with one of NYC's most vibrant and diverse communities of improvising musicians hailing from all over the music world!