BRM Weekly: Tomchess ft. Ravi Padmanabha, Mbuyiselo Mgwandi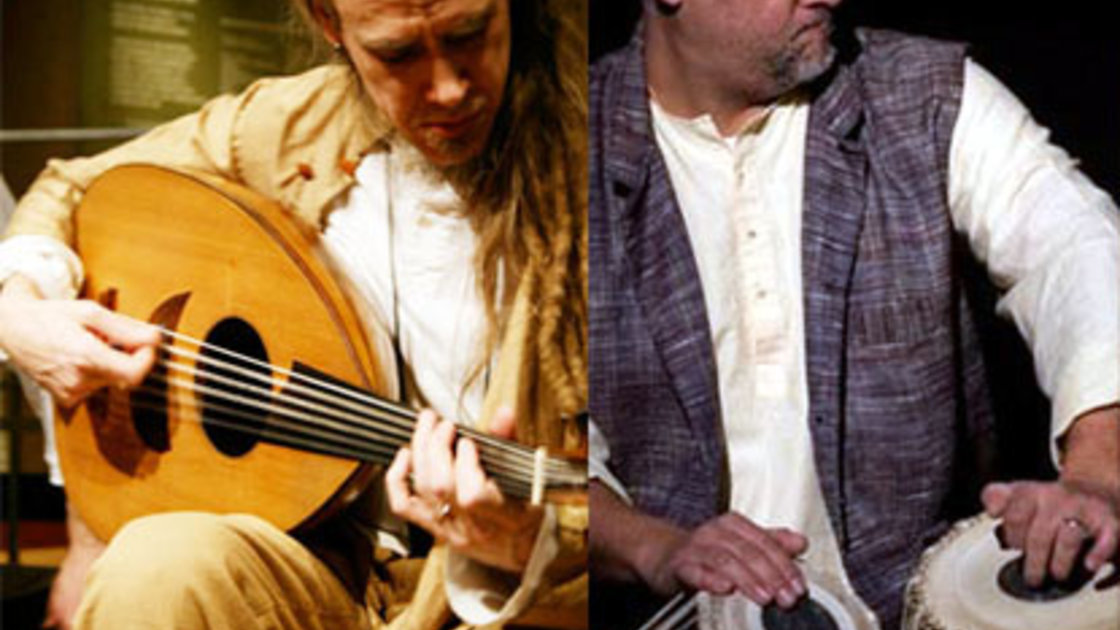 This is an in-person event

Thu, 28 June 2018

08:00PM - 11:55PM (EDT)

Event past With a 20 year history of playing music together from free jazz to traditional world sounds, Ravi Padmanabha and Tomchess have a telepathic musical modus operandi that always conjures up interesting, fiery and beautiful musical worlds. "...Superb, at times sublime and always engaging."-Bruce Lee Gallanter, Downtown Music Gallery, NYC Tomchess (oud, ney, morsing) is a New York City–based multi-instrumentalist, improviser, and composer who has played and recorded with some of the most esteemed players in the improvisational scene (Dewey Redman, Butch Morris, Pharoah Sanders, Drew Gress, Ronald Shannon Jackson) as well as Moroccan sitarist Hassan Hakmoun. He has performed around the world and at New York City venues like Lincoln Center, the Turkish and Pakistani embassies, the Metropolitan Museum of Art, and the United Nations. He has performed on NPR as well as PBS. He has played on Grammy-nominated recordings and was awarded grants from the Turkish American Society and the Maryland Council for the Arts. In 2012 he was nominated for an Independent Music Award. Ravi Padmanabha is multi-instrumentalist who specializes in percussion. He plays drums in Family FUNKtion and the Sitar Jams and also leads his own quartet "My Nada Brahma" and "Bul-Bul Tarang Gang". Ravi has studied tabla with many great masters such as Pandit Sharda Sahai and Pandit Samar Saha. He also studies Sarangi with Pankaj Misra. Ravi has performed in duo with Steve Baczkowski for many years. South African bassist Mbuyiselo Mgwandi will be joining Ravi and Tomchess to make a trio. Jimmy Mngwandi got his musical start at age 11 playing bass on the streets of Bophelong Townsip in South Africa to help his single mother. Discovered playing a guitar fashioned out of an oil tin and wood, Mngwandi made his way to Johannesburg where he quickly made his name. Today, he is among South Africa's most sought after bassists, writers and producers. Mngwandi has also recorded his own album, with the EMI/South Africa group Bezwaan. **Special announcement for Musicians!** BRM cordially invites you to join us in the ongoing effort to cultivate a home for intercultural musical dialogue. We are happy to offer FREE ENTRY TO MUSICIANS AFTER 10 PM WHO COME WITH THEIR INSTRUMENTS AND ARE READY TO PLAY! Please come out and engage with one of NYC's most vibrant and diverse communities of improvising musicians hailing from all over the music world!