Chhandayan Baithak Concert on September 12th
by
Chhandayan Programming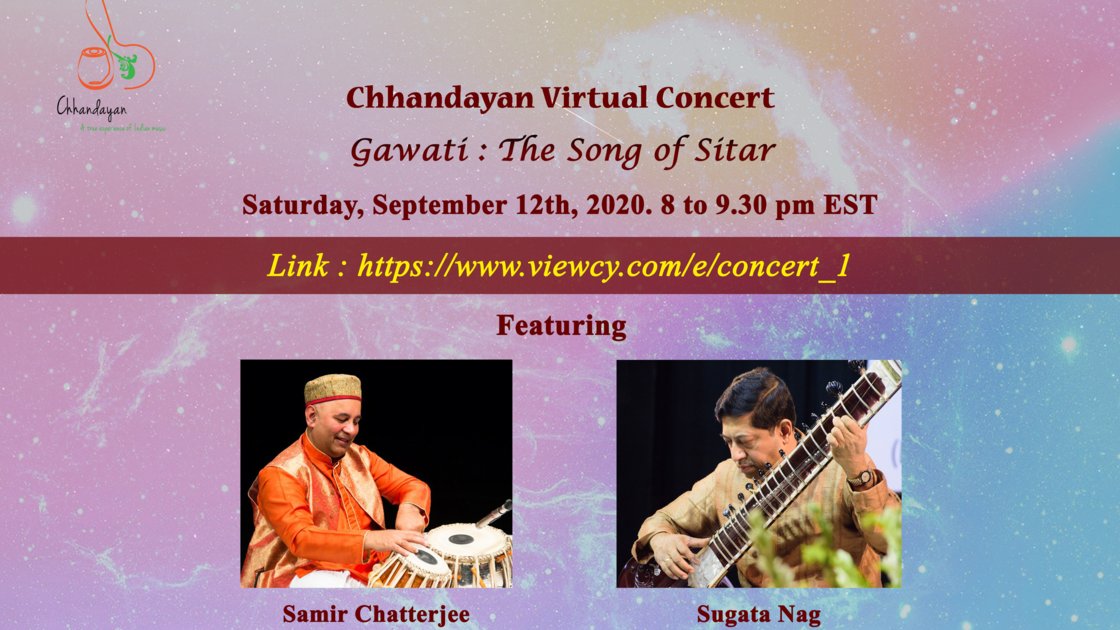 This is an in-person event

Sat, 12 September 2020

08:00PM - 09:00PM (EDT)

Event past This Chhandayan Baithak Concert is presented by the Kolkata chapter of Chhandayan. It will feature a sitar recital by Sugata Nag with Samir Chatterjee on tabla. The main featured raga will be Gawati, a traditional evening raga. This will be a presentation of Raga Kafi.