Diwali Celebration with Apratim Majumdar and Amit Chatterjee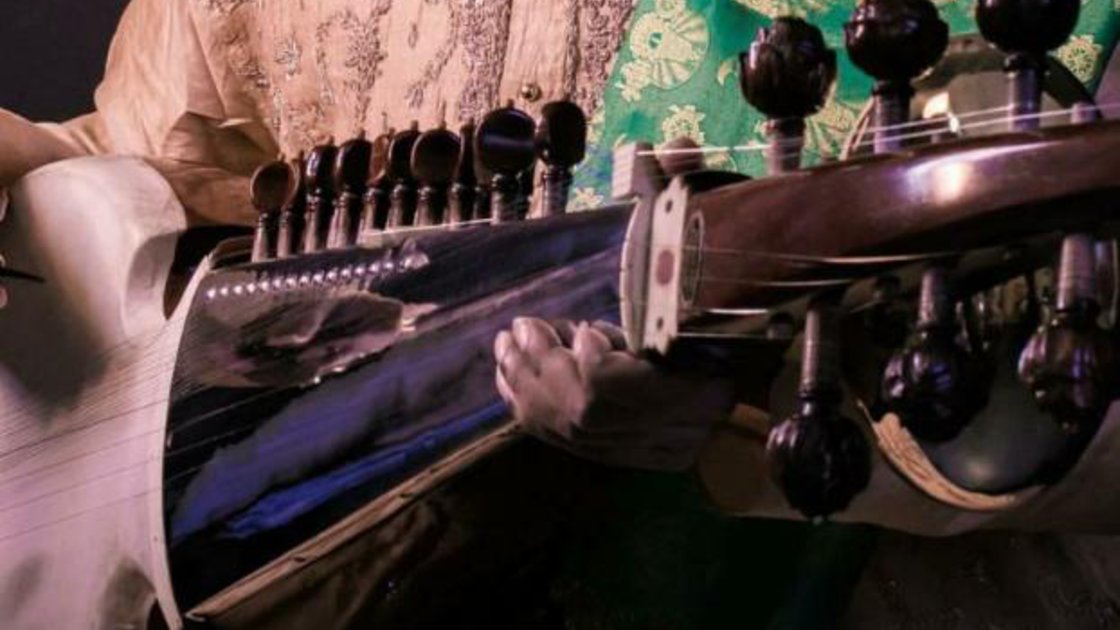 This is an in-person event

Sun, 11 November 2018

07:00PM - 10:30PM (EST)

Event past Join us for a celebration of Diwali - the festival of lights. The evening will feature live music by young master musicians Apratim Majumdar on Sarod, and Amit Chatterjee on Tabla. Enjoy home cooked food, meet new friends, and enjoy a deep listening experience curated by these phenomenal artists. About the artists: Apratim Majumdar - Sarod Sarod virtuoso Apratim Majumdar (www.apratimmajumdar.com) is the most thinking and creative Sarod Player, a composer of very special quality, and a brilliant performer. Apratim (born in 1978, in Kolkata) was initially  tutored and groomed by Prof Rabin Ghosh, disciple of Ustad Alauddin Khan in strict discipline and style of Senia Maihar Gharana. He also received training from Shree Partho Sarothy, disciple of Ustad Dhyanesh Khan and Pandit Ravi Shankar. Presently he is under training of Dr. Pradip Kumar Chakraborty, one of the senior most disciples of Pt. Ravi Shankar. Apratim is an empanelled artist of Indian Council for Cultural Relations (ICCR), Govt. of India was awarded "SUR MANI" Title by Sur Singar Samsad (Mumbai). He is recipient of JADUBHATTA  AWARD(Kolkata) and NEW YORK STATE ASSEMBLY AWARD (NEW YORK).At the moment being one of the busiest Artists he is   performing through out India and regularly traveling on concert tour to Germany, France, Switzerland, Italy, Denmark, Austria , Netherlands and USA. Amit Chatterjee - Tabla Amit Chatterjee, a highly gifted Tabla player of India. The famous internationally reputed Tabla Maestro, Pandit Sankha Chatterjee being the Uncle and Guru of Amit; found extraordinary talent and tremendous eagerness in little Amit to touch and play the tabla. He adopted Amit as his son and started imparting rigorous training from the tender age of five in typical Indian Style of Guru Shishya Parampara. Amit is one of those rare tabla players who have been fortunate enough to acquire the intricacies and subtleties of both Farukhabad and Punjab Gharana. Rich musical heritage of his family provided Amit with the rare opportunity to come in close contact with and receive blessings from great stalwarts of Indian Music like Late Ustad Allarakha Khan, Late Ustad Vilayat Khan, Pandit Chinmoy Lahiri, Late Ustad Munawar Ali Khan, Late Pandit V.G.Jog, Late Pandit Kishen Maharaj, and also living legends such as Ustad Zakir Hussain and Ustad Ashish Khan. He has received many prestigious awards such as "JADHUBHATTA" Award from Salt lake Cultural Association kolkata 2002. The Prestigious "TALMANI" title form Sur Singar Samsad, Mumbai. Also have honored with "NEW YORK STATE ASSEMBLY AWRAD" (USA) About the Food: The menu will be prepared by Meghnas Miscellany. She is the founder of Culture Capsules and a great cook. One the menu will be dal (an Indian lental dish), rice and "Indian omelets." Snacks will be served before the concert and there will be some wine as well. Feel free to bring a bottle of wine or some other beverage to share.