Global Handpan and Hang 17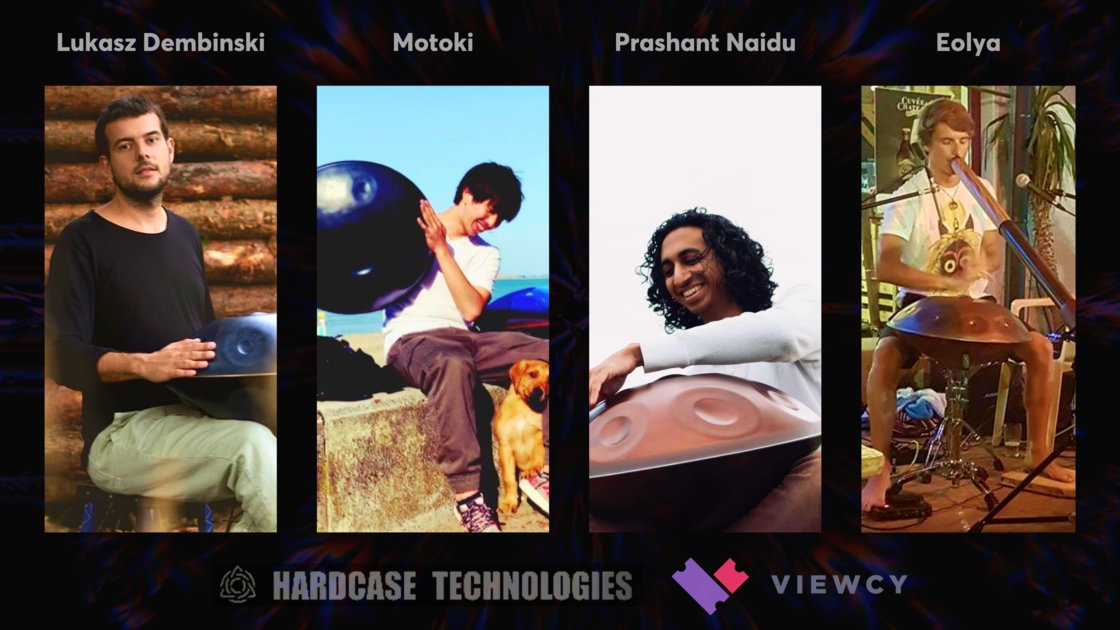 This event is streaming online
Tue, 14 Jun 2022, 08:00PM (JST)
Sponsors
Viewcy Studio
Hardcase technologies srl
Artists
Motoki Sato
Prashant Naidu
Łukasz Dembiński
Eolya music
Curator
Michaël Akortia
Organizer
Global Handpan and Hang
Global Handpan Hang
Artist-curated session 17

Streaming in 3 times zones on June 14th
8 pm JST (Japan)
8 pm CET (Europe)
8 pm EDT (New York)

An evening of music, free and open to all, curated by the artists themselves, Viewcy's Global Handpan Hang is a place to enjoy, discover, and support amazing Handpan artists.
Curated by
Michael Akortia
this event is free, but when you attend, the artists are paid. This project is about supporting artists.
The artists:
Eolya
Motoki Sato
Prashant Naidu
Lukasz Dembinski
Share and invite your friends to support more. Buy a ticket to support more. Make a donation to support more.
This Session is supported by the Universal Creator Income Fund. People like you contribute to this fund and are supporting these artists. To find out how to join this group of esteemed patrons,
go here.
View past events
❤️Viewcy
#1: Łukasz Dembiński & Piotr Damasiewicz
Artists: Łukasz Dembiński
For the special occasion of the 17th edition of Global Handpan Hang I've invited a special guest an amazing musician and artist - Piotr Damasiewicz. During the concert we will use 3 different handpans : (F low Pygmy, D Kurd, B low Mystic) and also a trumpet, ocarina and frame drum. The concert is improvised. Enjoy the the music and have a good concert :)


#2: Motoki handpan solo performance
Artists: Motoki Sato
I will use C#Annaziska 14 handpan scale from MDR (Disco Armonico), made in Italy. I feel that one of speciality of this handpan is enable player to create wide range of expression from happy to serious vibe. I will perform my composed music which has different character and inspired form different situation each song.
Please have a enjoy handpan music with Global Handpan and Hang 17 : )
#3: Third performance
Artists: Prashant Naidu
First time being part of a handpan collective show! I'll be using two handpans, a D Kurd from
Ayasa Instruments
and an F La Sirena Custom from
Elysian Instruments
. The set will be a mix of acoustic and electronic, as well as improvised and composed play.
#4: Fourth performance
Artists: Eolya music
I'll be playing different instruments, as the hurdy gurdy and the Handpan.
Also other surpises to come !

Welcome to my Gig :D