Global Handpan and Hang 18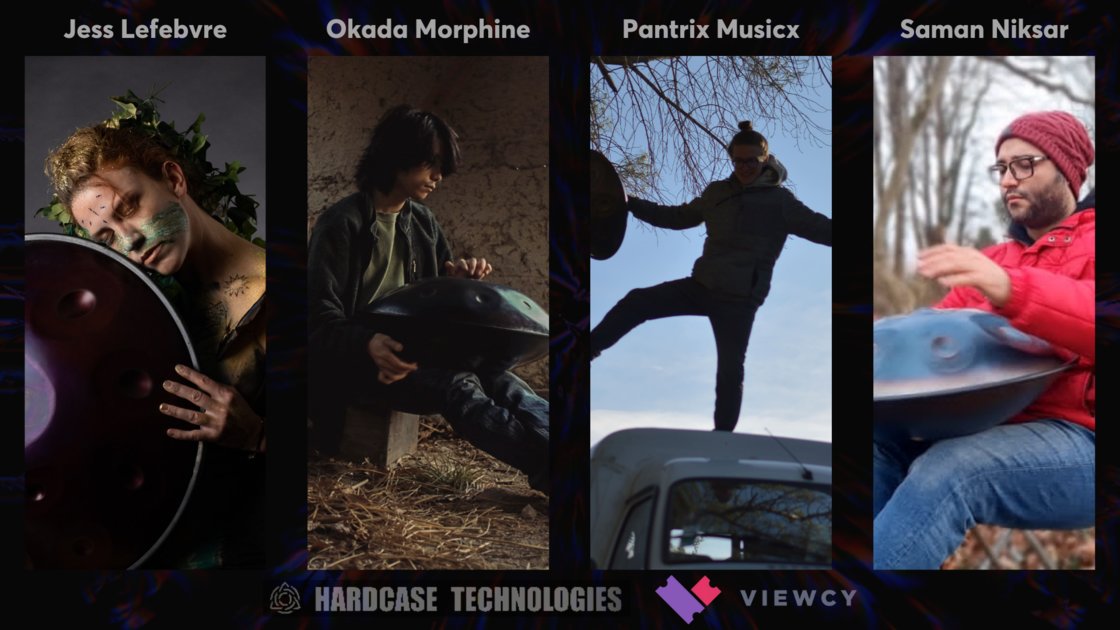 This event is streaming online
Tue, 05 Jul 2022, 08:00PM (JST)
Sponsors
Hardcase technologies srl
Viewcy Studio
Artists
Pantrix Musicx
Jess Lefebvre
okada morphine
Saman Niksar
Curator
Michaël Akortia
Organizer
Global Handpan and Hang
Global Handpan Hang
Artist-curated session 18

Streaming in 3 times zones on July 5th
8 pm JST (Japan)
8 pm CET (Europe)
8 pm EDT (New York)

An evening of music, free and open to all, curated by the artists themselves, Viewcy's Global Handpan Hang is a place to enjoy, discover, and support amazing Handpan artists.
Curated by
Michael Akortia
this event is free, but when you attend, the artists are paid. This project is about supporting artists.
The artists:
Okada Morphine
Jess Lefebvre
Saman Niksar
Pantrix Musicx
Share and invite your friends to support more. Buy a ticket to support more. Make a donation to support more.
This Session is supported by the Universal Creator Income Fund. People like you contribute to this fund and are supporting these artists. To find out how to join this group of esteemed patrons,
go here.
View past events
❤️Viewcy
#1: .
Artists: okada morphine
.Hi! I'm Morphine from Japan, a pure handpan lover rather than a handpan player.
Thanks for watching this session. Hope you enjoyed it.
#2: JessieCherry and Laytoon Meditative concert
Artists: Jess Lefebvre
Hi there !

Welcome to the JessieCherry and Laytoon performance.
Discover a meditative musical journey inspired by yoga session.
Close your eyes and set free your imagination, sensations and emotions and let you guide by lots of meditative instruments.

Voices, guitar, handpan, ravdrum...

Enjoy it ;)
With Love frome Brussels,
XXX
#3: . My rhythmic melodies
Artists: Saman Niksar
.
Hi there
Here im playing rhythmic melodies in several Scales of handpan and i hope you enjoy 😍

Tnx for your attention.
#4: Les mots mentent - B2 Deepshello Exploration
Artists: Pantrix Musicx
Since I was a young boy I played to the beat of my heart, now you can listen to them on the internetz... ;)
.
.
.
thx to shellopan,
everybody,
anyone,
and,
my,
mum
.