Jalopy Jr. Block Party and Music Summer Camp Preview!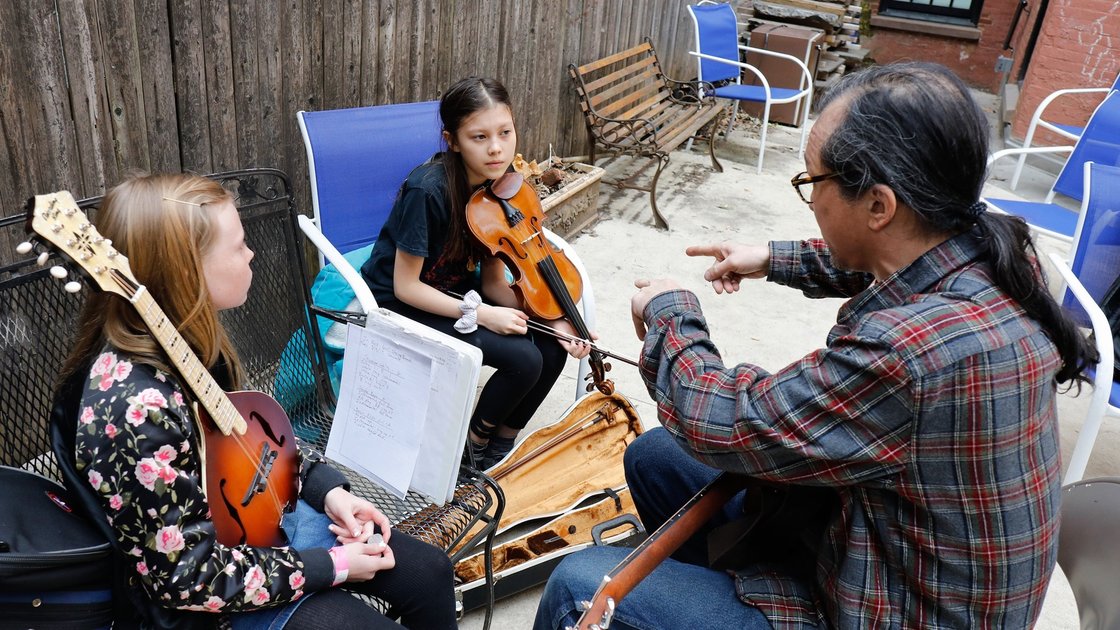 Fri, 18 June 2021
04:00PM - 06:00PM (EDT)
Event past
Jalopy Theatre
315 Columbia St
Brooklyn, NY 11231
Open Map
Organizer
Jalopy Theatre
A free, fun event to sign those kids up for summer camp, find out more about private and group lessons, and catch some live music from the Jalopy Jr. teachers!

We are so excited to be able to offer in-person summer camps again!! Come check out our options in person at the party, or online below, if you have a budding musician in your fam.
Both camps can be signed up for here:
...
Mamie Minch's Ukulele Building Camp for Girls
When: July 12th-16th, 9am-3pm
Who: Girls age 10-13
Mamie Minch, local luthier and phenomenal performer of folk and traditional jazz, leads this killer experience for girls. In this week long camp, students will build a ukulele from scratch- starting with a pile of wood and materials on Monday morning and finishing with a real, working instrument to take home at the end of the week. This camp is perfect for girls with an interest in making things with their hands, arts and crafts, and music, but no prior woodworking experience is required. Here's a video about it.
https://youtu.be/q_yaSjYZqH8
...
Jalopy Jr In Person Summer Camp
Jalopy Jr, returns to in-person programming with two week-long Summer day camps for children ages 7-14.
Week one: July 19-23
Week two: July 26-30
At the Jalopy Jr. Summer Camp, every day will be packed with singing, crafts, small group lessons, ensemble playing, and concerts by amazing guest performers. Our goal is to make music education approachable, fun, and accessible to any student regardless of their previous experience or financial situation. With our light-hearted, song-based teaching style, students will begin playing songs immediately and will perform them at week's end. This program is an excellent choice for any child, aged 7-14, who enjoys music and learning.