One Love Symposium Fundraiser Livestream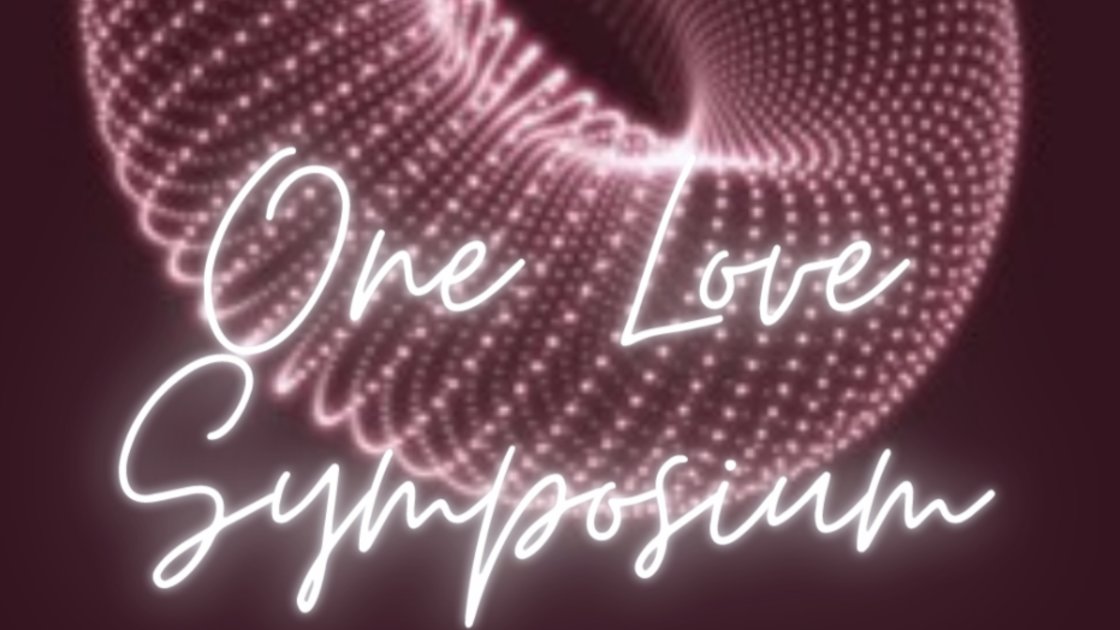 Tickets unavailable at this time
This event is streaming online
Thu, 28 Oct 2021 EDT
05:00PM - 07:00PM (EDT)
Event past
Blue LLama Jazz Club
314 S. Main St
Ann Arbor, MI 48103
Open Map
Organizer
Blue LLama Jazz Club
What does a doctor, a teacher and a police officer need to know to be GOOD at their jobs?This is the central question being explored through the One Love Symposium. The One Love Symposium is a contest, a conference, an integrated arts event, and a vehicle for social transformation. Learn more about the OLS here:
https://www.onelovesymposium.c...


October 28th One Love Symposium Fundraiser Schedule of Events
4:30-5pm
Carryout Pick Up
(for Carryout Ticket holders only)
5-5:30pm Patron Arrival
5:30-5:45pm Live Music
5:45-6pm Announcements
6-6:15pm Live Music
6:15-6:30pm Announcements
6:30-6:45pm Live Music
6:45-7pm Final Thank You & Departure

The One Love Symposium aims to engage youth, representatives from the arts, and working professionals in a public scholarship event to consider what it is we all have in common. What are our universal human values? At the end of the symposium we will consider what our contributors have taught us about the most important aspects of being human, from their unique perspectives. This project aims to provide a collaborative vehicle for social change lifting up and uniting voices of Youth, Artists, and Working Professionals.
This knowledge will be used to inform a professional learning curriculum that we believe can be used to improve the quality of teachers, healthcare professionals, and police. This 21st Century worker would be known as the Human Services Professional.
A final summary of the learnings of the One Love Symposium will be formally submitted to the Governor's office of the State of Michigan to lobby for state sponsorship of a Human Services Professional Conference where Michigan can lead in the reframing and rebuilding of these essential professions with a renewed focus on equitable treatment for all.
We will also be acknowledging our Cool CATs!! Critical Adult Thought-partners:


Dr. Michael Johnson: Department head and Chair of Public Policy and Public Affairs at the University of Massachusetts, Boston. Dr. Johnson is an engineer, by trade and brings deep expertise in Community-based Operations Research, specifically relevant for today is his expertise in conducting conversations for values-focused decision-making. Dr. Johnson has provided ongoing consultation for the One Love project in terms of data collection and management and project conceptualization.


Roderick Wallace: Mr. Wallace is the Executive Director of Eastern Michigan's Upward Bound Project, Managing Director of Grove Studios in Ypsilanti, and Founder of the Amplify Fellowship. Mr. Wallace has provided ongoing consultation for the One Love project with respect to the professional learning features of the One Love project, as well as youth support and programming.


Sean Dobbins: As a beloved local bandleader and music educator for K-12 students in Ann Arbor and as a Professor of Music at Indiana University, Mr. Dobbins is well known to the Blue LLama Jazz Club! Tonight we honor him for his valued thought partnership with respect to the professional learning features of the Human Services Professional and his support for inclusion of the arts since the beginning of the One Love project.


Darryl Johnson: Mr. Johnson is the Executive Director of Mentor2Youth and has provided valuable thought partnership and project support as a supporting program affiliate and regular attendee at our Youth Data Collector Meetings.

Dr. Jennifer Pollard: As a researcher in Higher Education and a highly knowledgeable consumer and promoter of great local music, Doctor Pollard has provided invaluable insight and project support across all aspects of the One Love Symposium.