RASA presents: Diving into the roaring 20's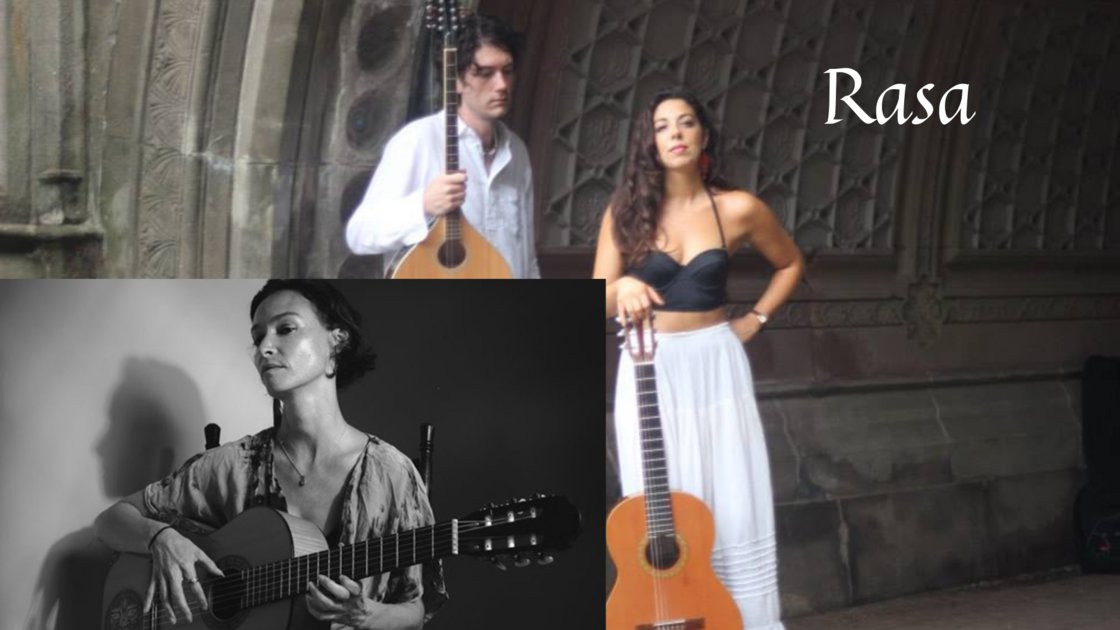 Fri, 14 May 2021 EDT
07:00PM - 09:30PM (EDT)
Event past
Laetitia Soulier's Artist loft
14 Verona, 2D
Brooklyn, NY 11231
Open Map
Organizer
RASA
Greetings awesome people!

It has been a while since we have had a public event. But now with the vaccinations on the raise and a bubble of protection surrounding us, we are eager to get back into live gatherings so that together we can discover and create our collective millennial roaring 20's!

This is will be a very limited seating, intimate deep listening gathering at the RASA style.

RASA means the essence, flavor, or sentiment, in particular the characteristic quality of music, literature, and drama.

For this, we carefully choose artists who have access to the nectar that help us become intoxicated in the creative expression of the human spirit.

This intimate concert will take place at the very talented artist Laetitia Soulier's Artist Studio. Hopefully we get to see her incredible art!

We hope to see you there, but if not you can also catch this online!



Artists:

Julia Patinella is a multilingual singer and songwriter currently residing in Brooklyn, NY. After years of immersion as a Flamenco singer in southern Spain, as well as a life-long dedication to the oral traditions of her ancestor's native Sicily, Julia has developed several original musical projects in Spanish, Italian, Sicilian and English, that draws from her roots, her experience as a first-generation American female, and urgent socio-political themes. In her performances, she brings forth an expansive repertoire steeped in history and folk traditions, and a rich, guttural voice that carries the raw emotions of protest, the longing for freedom, and the uncompromising commitment to sing every note with soul.


Julia has studied Cante Flamenco at the Fundacion Cristina Hereen de Arte Flamenco in Seville, Spain as a recipient of the American Friends Scholarship in 2011 and 2012. She performs regularly in the U.S., Europe, and Latin America. Past collaborations as vocalist / arranger include Flamenco Nomadico, Flamenco Trio Noche Blanca, Southern Italian Folk Project with her group Quartetto Matapena, Cuban Son with Mi Le lo Lai, traditional Afro - Colombian music with Grupo Chonta, and Classical Arabic music with the New York Arabic Orchestra

As an artist in a globalized world, Andreas Arnold expresses himself through a musical kaleidoscope that reflects the classical traditions of his homeland Germany, jazz from the US where he has been living for the last decade, and music from the Mediterranean, in particular the Spanish art form of flamenco. Through this unique fusion, Arnold proves that purity is not defined by any one culture or style but transpires when one finds his voice to express his personal experience in society, art, and life.


While living between New York City and Andalusia, Spain, Arnold has participated in numerous productions as an instrumentalist, composer, improviser, and producer, touring on five continents. On his new album Ojos Cerrados he was accompanied among others by Carles Benavent, legendary and longtime bass player of Paco de Lucia.

Camila Celin began playing guitar at age nine. For several years, she has been doing intensive studies in the Indian sarod, in Kolkata with sarod maestro Tejendra Narayyan, and formerly with maestros Sougata Roy Choudhury and in New York with sitar Pandit Krishna Bhatt. In 2009 she was nominated for a Grammy for best world music album in collaboration with slide guitar maestro Debashish Bhattacharya. She has been an active performer in her native Colombia, the U.S. and India. Camila has composed music for several films, for theater as well as for commercials and lives between New York City and Kolkata, India.